5 Must-Have Practice Management Software Features for 2023
4 Min Read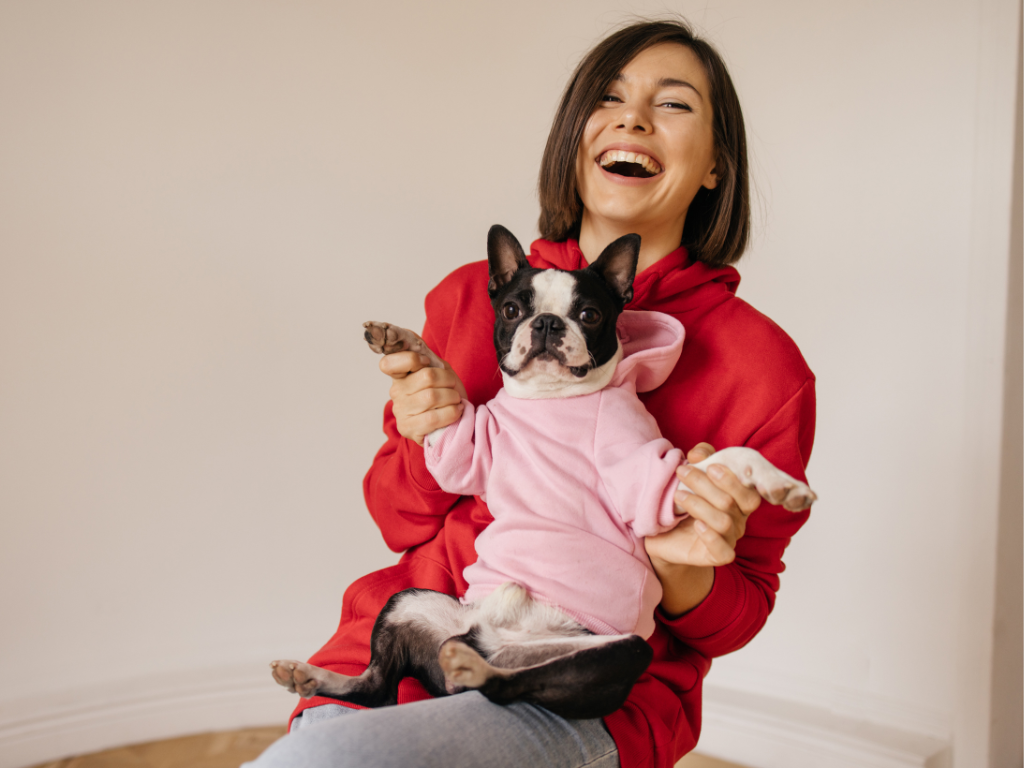 Your practice management software facilitates enhanced workflow and functions every day and in every situation. When updating to high-quality veterinary practice management software (PIMS), you should be as thorough as when you initiate the hiring process of a new employee. For example, before posting a job ad or interviewing candidates, you have likely already determined the exact traits and qualities necessary for a potential team member to integrate smoothly with your current team and workflow, while also having the ability to fill in gaps or vulnerable positions. Keep a list of your must-have veterinary software features handy during your demonstrations. This will help you focus on your needs as you search for a new PIMS for your veterinary practice.
As with team members, the qualities your PIMS should include are always evolving. Technological advances, smartphone use, and on-demand culture have created new practice management software expectations. Read our Shepherd Veterinary Software experts' must-have 2023 PIMS features.
#1: Automated reminders
Automated messaging features free a client services representative's (CSR's) or veterinary technician's time when they would otherwise be tied to a phone or desk—possibly for hours. Appointment reminders and confirmations, prescription refill notifications, normal test results, and follow-up communication can be linked with various products, tasks, and procedures. By automating these important—but redundant—communications, you can be sure they'll reach the appropriate clients at the appropriate times. Automated reminder benefits include:
Timely communication — When results reporting or follow-up queries are delayed, it can make clients feel overlooked, frustrated, or forgotten. Automated messages prevent these communication errors by sending a scripted message or, for more sensitive matters, prompting team members to reach out after a predetermined time. Timely communication improves client satisfaction.

Improved compliance — Encourage clients to book routine appointments and keep their scheduled visits by using appointment and service reminders. Personalized messages convey routine services' significance, help clients understand preventative care's value, and motivate owners to update their pet's care. Automated prescription refill reminders help prevent gaps in a pet's long-term treatment or parasite prevention protocol. Improved client compliance improves the pet's health.

Increased loyalty — By using personalized and convenient messaging (e.g., text, email), you show clients that your veterinary practice cares about their pet's health, wants to ensure they receive essential information, and respects their time limitations. Happy clients are more likely to engage and have a long-term relationship with you and your practice.
#2: Inventory management
If the mere mention of inventory triggers a migraine, you need a PIMS that simplifies inventory management. The latest veterinary practice management software updates your supply counts after every dispensed product and administered treatment. Linking key items with specific services and procedures ensures supply log counts remain reliable, and makes reordering more efficient and effective.
Sleek and intuitively designed software programs allow you to view on-hand quantities easily. You can set and adjust reorder points and markups, track expiration dates, and bundle associated items, medications, and services for errorless—and headache-free—record keeping and reporting. Effective inventory management features take the hassle and effort out of tracking supplies so you can focus on more important matters, such as using those supplies to care for patients, and educating and empowering clients. #3: Pet portal Online or in-app pet portals significantly reduce incoming and outgoing phone traffic, increase client-to-practice communication, and allow pet owners to book appointments, request prescription refills, view their pet's medical history, and access vaccine records at their convenience—and yours.
Pet portals alleviate your front-desk team's time and labor burden. Rather than addressing every call and request in real time, CSRs can check client requests in their schedule (or PIMS)—allowing them to provide more attentive and personalized care to pet owners in the clinic. Clients appreciate pet portals' modernized messaging option because it allows them to converse asynchronously with team members or veterinarians about particular questions or concerns—rather than waiting on hold or playing endless phone tag.
#4: Digital whiteboard
For many successful veterinary practices, a whiteboard is a hub for hospitalized patient information. Your PIMS should have an equally powerful digital whiteboard feature that serves as the epicenter for clinic information. A virtual whiteboard should provide an easy-to-read rundown of hospitalized patients, their location and working diagnosis, current treatments, and all other pertinent information. A digital whiteboard's advantages include filtering options and direct one-click access to each patient's medical record—no extra scrolling, repetitive clicking, or having to track down a paper record.
A virtual whiteboard literally keeps your entire team on the same page. Be sure the software you select combines a clean and simple whiteboard design that offers maximum functionality for the greatest user benefit, enhanced patient care, and a seamless workflow.
#5: Integrated payment processing
An inefficient billing, invoicing, and payment process can bog down your workflow. Typing numbers back and forth from your PIMS to your payment processor and vice versa creates room for error. Integrated payment processing can help your team avoid these challenges and ensure accurate, secure, and convenient transactions every time.
The best practice management software for vets includes an automated charge capture feature. Automated charge capture allows your team to provide clients with an accurate invoice immediately after an appointment—ending long checkout times and appeasing once-frustrated clients. Through integrated payment processing, your team members can share invoices with clients through print, text, and email, providing digital invoices linked to a secure payment portal. In-person transactions can be completed through a USB terminal or online—through an in-room tablet.
Veterinary clients appreciate and expect modern payment methods, such as online portals, and the ability to securely store their credit card information. Private, remote, and hands-free payment options provide flexibility while protecting clients' personal and financial information. In addition, integrated payment processing ensures your practice receives timely and accurate payments and increases client trust.
As the veterinary workplace environment evolves, your practice management software should continue evolving, complementing ever-changing workflows and client expectations. Veterinarian-designed Shepherd Veterinary Software was inspired by what real veterinarians need and want from their practice management software. Shepherd's intuitive functions, clean, simple interface, and automation tools maximize your team's time and provide your practice with a powerful and versatile PIMS that performs like a trusted colleague.
Schedule your free demo to learn how Shepherd Veterinary Software can enhance your daily operations, optimize patient and client care, and offer the rewarding work-life balance you and your team deserve.