Shepherd Veterinary Software Integrates With Sunbit — Helping Veterinary Professionals Provide Care to Pets When They Need It Most
2 Min Read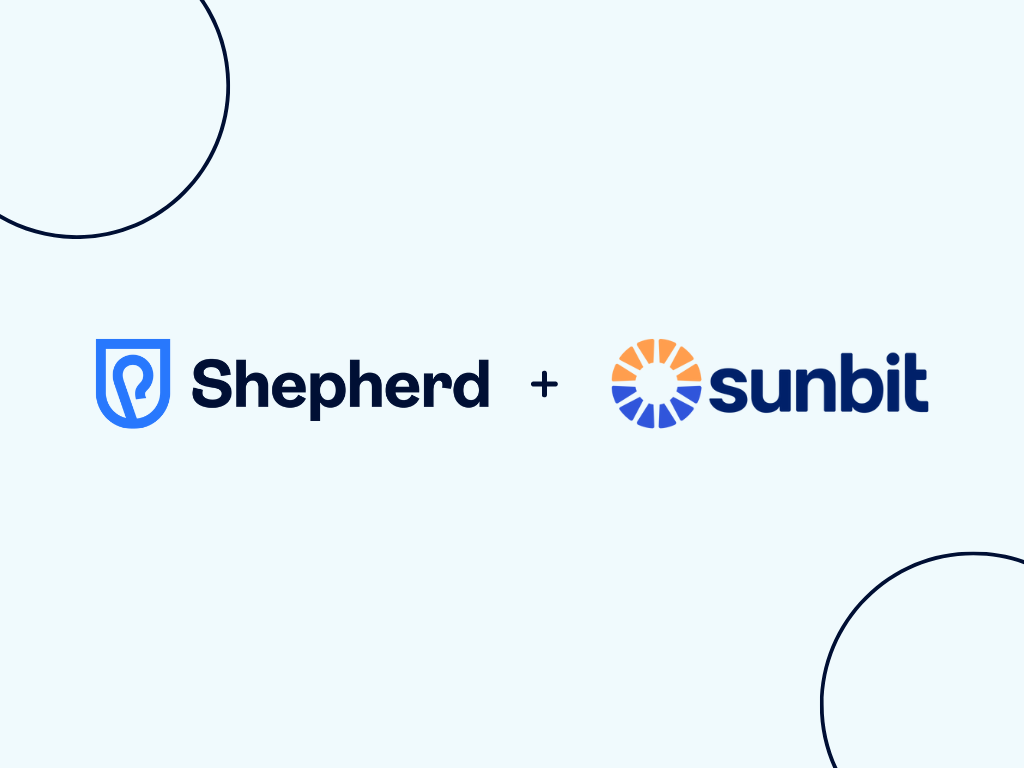 Shepherd is the first veterinary practice management software to embed Sunbit's Care Now, Pay-over-time solution directly into the practice's workflow via their PIMS system. Sunbit technology powers the simple application process, with a 90% approval rate. There are no hard credit checks to apply*, no late fees or penalty fees, and your practice gets paid right away. 
With high consumer approval ratings, more pet owners have the opportunity to access veterinary care for their pets. With Sunbit, the practice is paid in full, and pet owners pay for services with a plan that works for them. 
After turning on the Sunbit integration in Shepherd Software, Dr. Grewal of West Phoenix Veterinary Hospital treated more clients and was able to provide more of the services pets needed most. In the first thirty days of offering Sunbit to all clients, he and his team were blown away by the results. 
Dr. Grewal saw a large uptick in services performed due to approved estimates because more pet owners were choosing Sunbit. With Shepherd and Sunbit's integrated pre-qualification process, 90% of Dr. Grewal's clients who applied were approved for payment plans. This allowed Dr. Grewal to treat a minimum of two more pets per day. Not only were more pets able to receive the treatments they needed, but Dr. Grewal also generated over $41,000 in additional revenue — in just thirty days! 
After helping more patients because of Sunbit, Dr. Grewal shouts the praises of their Care Now, Pay-over-time solution. He wants everyone to know what a great resource it is for clients, and recommends all veterinary practice owners look into offering Sunbit technology.
Shepherd and Sunbit know the importance of meeting your clients where they are - and providing the care pets need and when they need it most. Conversations regarding payment for veterinary care can be stressful for both the client and veterinary staff. With Sunbit, clients are kindly informed about additional payment options on estimates, invoices, and appointment reminder notifications. This eases the stress for the pet owners and veterinary professionals while also helping the pets receive the care they need.
Learn more about Dr. Grewal's experience:
Case Study: Shepherd | West Phoenix Veterinary Hospital from Sunbit, Inc. on Vimeo.
Click here to learn more about Shepherd's integration with Sunbit today!
*Subject to approval based on creditworthiness. Payment due at checkout. 0-35.99% APR. Example: A $885.00 purchase with 28.99% APR, $133.38 down payment and a 6-month term would have monthly payments of $136.09 and a total cost of $949.93. Terms may vary. A 3-month 0% APR plan is available for all approved customers. 6- through 18-month plans with interest are also available. Not available in VT, WV, or WY. Account openings and payment activity are reported to a major credit bureau. See Rates and Terms for loan requirements and state restrictions. Sunbit Now, LLC is licensed under the CT Laws Relating to Small Loans (lic. # SLC-1760582 & SLC-BCH-1844702); NMLS ID 1760582. Loans are made by Transportation Alliance Bank, Inc., dba TAB Bank, which determines qualifications for and terms of credit.