3 Unbeatable Ways to Keep Your Veterinary Team Happy and Energized
3 Min Read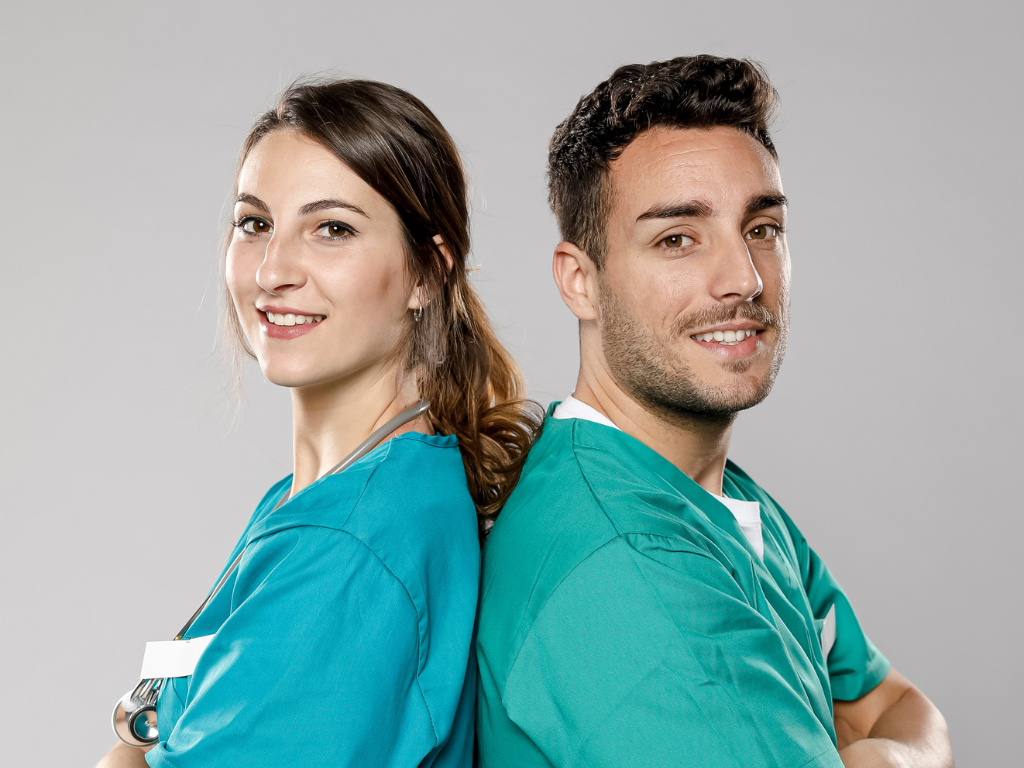 When you think about boosting your veterinary team's morale, the first idea that comes to mind may be a monetary bonus. However, finding the extra funds for employee bonuses or pay raises above a cost-of-living increase can be challenging. Additionally, bonuses typically offer only short-term satisfaction, while implementing long-term strategies for employee retention and happiness is more important.
So, stop scrounging for gift cards and coupons for pizza parties. Instead, keep your veterinary team happy and energized with the following unbeatable tips—your team will arrive each day ready and eager to start work.
#1: Design a strategy to prevent veterinary burnout
Sadly, burnout and compassion fatigue are common among veterinary professionals. Veterinary burnout results from the workplace environment and circumstances. Compassion fatigue, on the other hand, is related to the trauma experienced while providing care (e.g., caring for dying patients, abused animals, upset clients, financial limitations). While you cannot battle your team's compassion fatigue, it is possible to prevent and manage burnout. 
Some common causes of veterinary burnout include:
Inefficient, unproductive coworkers
Lack of accountability
Not being recognized
Lack of communication between team members
Overwhelming caseload
Poor work-life balance
Staffing shortages
Toxic environment
Poor management
Lack of professional goals
Insurmountable student loan debt
Employees can attempt to combat burnout on their own, but an engaged practice owner and manager can help by creating a healthy practice culture and workplace environment. Showing you care about their wellbeing will go a long way toward ensuring employees are happy and fulfilled and more likely to stay. 
Your burnout prevention strategy should focus on:
Hiring and retaining adequate staff
Reducing caseload
Limiting work hours
Providing mandatory PTO
Holding team members accountable
Recognizing achievements
Implementing effective training programs and mentorships
Adhering to best practices for employee management
Modeling clear communication techniques
Encouraging professional growth 
#2: Support your team's mental and physical health
Staying healthy—mentally and physically—is always challenging for veterinary professionals.  Their health and happiness are often seriously undermined by overwhelming caseloads, long hours, and mentally and emotionally fatiguing situations. You can support your employees throughout the day with perks that will also benefit them in their off-work hours, such as:
Healthy snacks — While a dozen donuts or a cookie platter are almost impossible to turn down, a fruit and veggie tray is a better option. Treats containing high protein and complex carbs will help them feel satiated for longer, and provide clean fuel.
Exercise opportunities — Stream an exercise instructor or download videos that employees can follow to stretch or exercise in a large space in your practice. Yoga or pilates sessions can help early-morning teams wake up, or the night shift to wind down. A regular yoga practice can help balance metabolism, lower blood pressure, reduce stress, and boost concentration. Plus, the improved flexibility keeps staff limber for those Twister-like nail trims and blood draws. Even a short 15-minute session can work wonders.
Relaxation room — After a team member has experienced a heartbreaking euthanasia of a long-term patient or an altercation with an irate client, a safe place where they can release their emotions is essential for good mental health. Set up a team relaxation room furnished with a squishy chair, cozy fleece blanket, lavender diffuser, and mental health resources. Give them time to sit and collect their thoughts before putting on a happy face for that new puppy wellness visit.
Wellbeing benefits — Incorporate wellbeing benefits into your compensation package. Include a gym membership stipend, counseling services, and paid time off to volunteer in the community.
#3: Survey your veterinary team
A happy employee is a productive employee, so learn what makes each team member tick. The best way is to ask them directly. Design an employee satisfaction survey to find out what matters to your team the most—just ensure that you can fulfill any options you include.  You can ask questions about salary rates, benefit packages, CE stipends, scheduling, utilization level, advancement opportunities, and other key factors.
For a more in-depth look at employee satisfaction, you can use a tool that allows you to regularly distribute surveys, measure employee engagement, identify problem areas, and predict turnover.
Up-to-date technology is sure to be mentioned in your survey, because high-performing software can go a long way toward making your team efficient and happy. Lagging software programs full of glitches are a drain on your team's time and energy. Instead, switch to practice management software that practically reads your mind. Schedule a demo of Shepherd Veterinary Software today to see how our intuitive program will delight your employees and improve your practice's work environment.