Going Serverless—What Are Your Veterinary Practice Management Software Options?
4 Min Read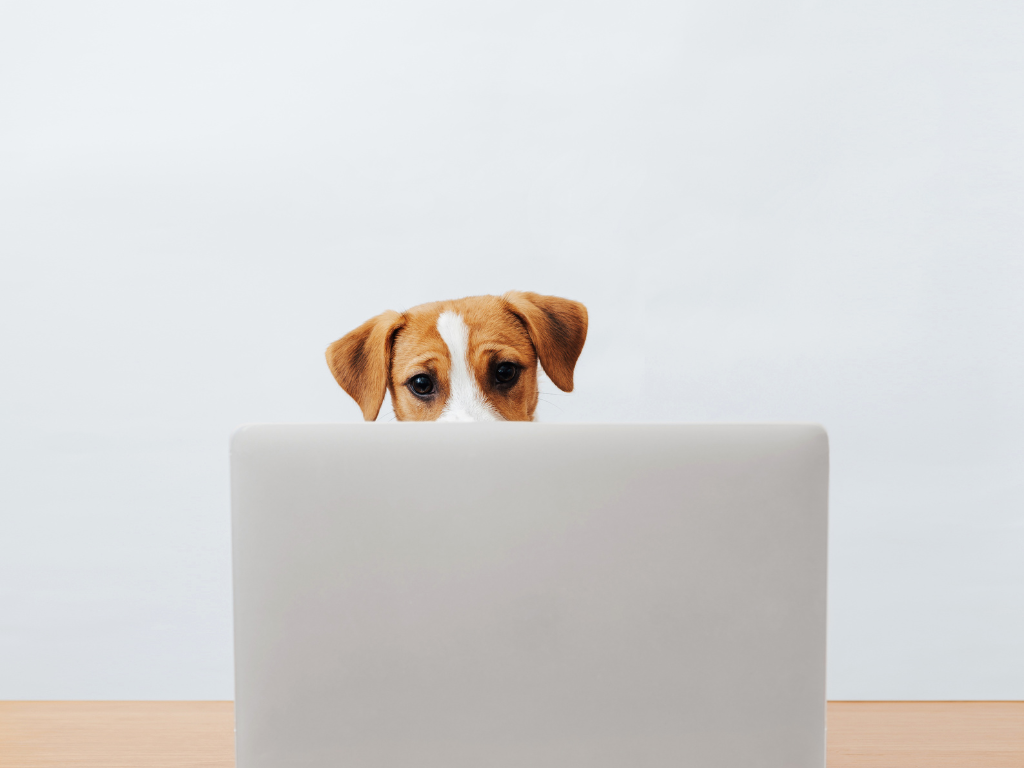 You have decided to move from a server to a cloud-based veterinary practice management software. Congratulations, you've made the right decision! Now for your next big decision: Choosing the right cloud-based practice management software (PIMS). Options seem endless, and many top providers offer similar services and features. How can you know which software best suits your practice? Let us help you narrow your search by outlining the most popular cloud-based services on the market today.
Features you'll find across brands-
Many cloud-based veterinary practice management software programs emphasize their ability to streamline workflows, improve charge capture, and liberate veterinary professionals from the bonds of endless paperwork, form-filling, and repetitive tasks. Across the board, you'll find popular systems touting similar vital features, such as:
Customization — Most platforms allow customization to suit your practice's size and the services offered.
Automation — The most popular platforms feature automated processes that simplify practice workflow and minimize errors. Automation tools vary by provider but may include invoicing (i.e., activity within the medical record is instantly added to the final invoice), appointment confirmations and reminders, discharge instructions, refill requests, task prompts, linked items and treatment groups, and templatized forms and estimates.
Integration — Major software brands integrate with the largest reference labs and other adjunct veterinary services. Two-way integration ensures you can request and receive patient services (e.g., testing, imaging review) from the patient record.
Flexibility — Cloud-based PIMS provides flexible access inside and outside the practice, with full functionality on desktop, tablet, and smartphone devices. You can use your software anywhere you have internet access.
Subscription-based payment — Pay-as-you-go eliminates long-term contract commitments and allows plan customization as your practice grows. 
Reliable support and security — The top providers all offer reliable customer support. Cloud-based systems also feature ongoing and vigilant cyber security, including data encryption, safe data storage, and strict security protocols.
Inventory tracking — Cloud-based providers simplify tracking by updating inventory totals to reflect patient invoices and treatment sheets.
Cloud-based practice management software options for veterinary teams
Entrusting your veterinary practice management and data storage to cloud-based software is an important decision. Start your search with a quick overview of the following top providers.
Kentucky-based Hippo Manager promises to work for your practice and not the other way around. In addition to the features described above, Hippo claims to offer many features and integration options, with every subscription including an online patient portal that allows easy information sharing with clients at your discretion. 
Hippo Manager emphasizes their easy-to-use interface and a simple-to-learn program without sacrificing your favorite tools, necessary integrations, or customization options. 
EzyVet by IDEXX is a tailored software solution designed to fit any practice type, including general, emergency, production animal, equine, specialty practices, and university hospitals. EzyVet's features include the following:
 Multiple appointment scheduling tools
In-clinic patient tracking
Automated reminders that sync to your appointment calendar
Telemedicine integrations
Student safeguards
Automatic inventory ordering
Templates and pick lists for efficient record keeping
Simplified invoicing
Secure remote payments
EzyVet's monthly subscription pricing is all-inclusive and scaled to suit solo practitioners or teams of up to 250.
Daysmart Vet promises a complete practice management solution for large and small veterinary practices. Daysmart is still working on some of the bells and whistles that larger names provide, but it delivers a budget-friendly option for smaller businesses without sacrificing functionality. Daysmart features include:
Online client booking

Automated confirmations and reminders

Two-way client messaging

Integrated payment processing

Marketing tools

Detailed reports

Inventory management tools

Partner integrations with major service providers and veterinary distributors. 

NaVetor
According to their website, NaVetor, a joint venture between Cure Partners and Patterson Veterinary, was designed to address the gaps in other cloud-based veterinary software. NaVetor features include:
A mobile app that allows veterinary team members to run appointments on an iPhone or iPad
Built-in telemedicine options
Patient dashboard for fast access to vital information
Automated treatment sheet checklists
Detailed report generators that measure key performance indicators
Inventory trackers and tools, such as the integrated service eShelf, allow users to order directly from Patterson without leaving the software.
NaVetor offers tiered monthly pricing based on user numbers.
Provet Cloud is a Finnish business with offices worldwide, including in the United States. Like many cloud-based models, Provet offers customization for a wide range of practice types and sizes and is committed to improving work-life balance by using automation and integration to eliminate repetitive and time-consuming tasks.
Provet Cloud's unique features include the following:
Complication reporting
Referral tracking
In-software insurance claim submissions
Automated inpatient fees
Debtor management
Student monitoring features
Ability to tag specific team members in tasks, patient charts, or other areas 
Provet Cloud pricing is subscription-based, plus a monthly add-on fee. Interested parties can consult with the company and receive a customized quote based on their practice needs.
Shepherd Veterinary Software
Shepherd is a cloud-based software for vets, by vets. Our simplistic, intuitive interface lets you move through the software functions the same way you move through each appointment—but more efficiently.
Charges are captured as you record information in the patient chart.
You set linked tasks, and follow-up actions (e.g., room sterilization, client reminders) in motion as you select specific services or items.
Real-time inventory tracking automatically updates after product administration.
Affiliated team members can be tagged for appropriate tasks with in-software notifications.
SOAP notes and keywords generate appropriate discharge instructions.
You build your patient's estimate and invoice during the appointment so they are ready immediately. 
Enhanced communication channels and access to care allow your clients to bond with your practice.
Shepherd Pay allows seamless payment from any hospital area, eliminating communication errors and client frustration.
Our partnerships and integrations—including laboratories, imaging diagnostics, client communication, education, and loyalty—contribute to our enhanced workflows for exceptional patient care and client service. Our subscription pricing includes unlimited users and continuous support, but we do not charge for data migration, training, or add-on features.  
With cloud-based veterinary practice management software, take your veterinary practice to the next level. For more information about how Shepherd Veterinary Software can transform your workday and bring joy back to veterinary medicine, visit our website and schedule a personalized demo.