4 Tips for Effective Client Communication
4 Min Read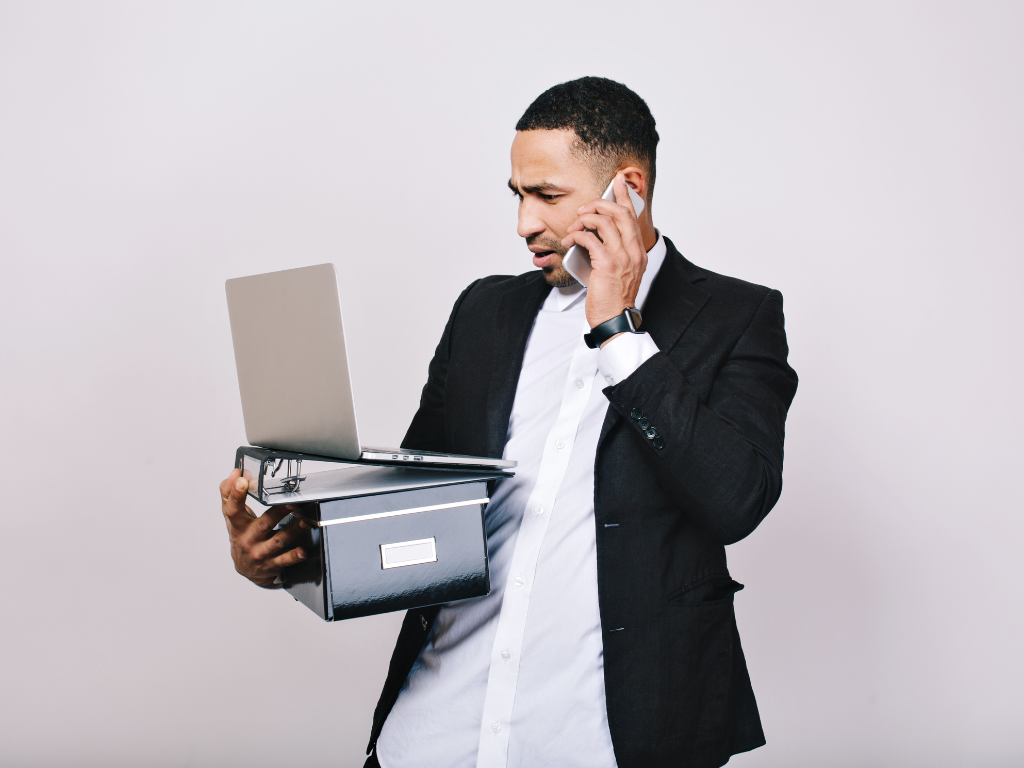 Do you or your staff find client communication an ongoing struggle? If so, it's likely because communicating effectively relies on more than what you say or how you say it. Successful communication depends on your ability to connect with each client and relay the correct quantity of necessary information in the right tone that guides them toward positive action. No pressure, right?
And, because every client is an individual and every situation is unique, there is no one way to speak about any topic. Fortunately, mastering a few communication techniques can enhance your message's clarity, specificity, and confidence and grow your client's trust and compliance.
#1: Keep test results at your fingertips to illustrate and affirm your message
You're meeting with your client to discuss their pet's recent test results. As you reach for the chart—intending to flip to the results in question—you can't find the right page. Or, perhaps you're scrolling through their electronic chart, but the diagnostic line item has no attached file. 

Embarrassed, you stammer, shuffle the pages, or click wildly through different tabs. You reassure your client by muttering about staff shortages or "the joys of technology," but you're pretty sure they're starting to wonder about your test results, not their pet's. 
No matter how well you know the case, you need easy access to relevant materials to help you illustrate your point, keep the conversation focused and direct, and maintain client interest. Quickly calling up previous test results and SOAP notes allows you to ask timely questions and prevents you from eroding client trust with erroneous information, back-tracking, or a client repeating information. 
With Shepherd Veterinary Software's streamlined medical record interface, you avoid embarrassing delays, lost reports, and panicked searches by storing all the pet's essential information in—virtual—reach. With vitals comparison charts, a clear view of the medical and prescription history, and integrated lab and imaging results, we have eliminated unnecessary clicks and pop-ups, so you can focus on communicating—not searching.
#2: Follow through with automated reminders
Effective follow-up communication improves patient outcomes, increases compliance, and builds client loyalty. Unfortunately, these calls and emails are easily forgotten in the mad rush of a crazy shift, which leaves clients feeling that you have forgotten their pet or you do not value their business.
Cloud-based veterinary practice programs with automated reminders tag cases for further communication and display prioritized, necessary callbacks, ensuring you follow up as promised. You can customize your reminders by flagging specific products or services for follow-up. For example, when you dispense ear cleaner to Ms. Jones, an alert will notify your team to reach out and ask how Bitsy is tolerating the ear cleanings.
While critical cases are obvious follow-up communication candidates, after-visit check-ins for routine care and non-urgent services can show clients how much you care for their pets and appreciate their trust.
#3: Use a treatment plan to recommend services
Every team member should feel confident when recommending routine or wellness care services from the front desk to the treatment area. However, use caution because providing too many options can overwhelm clients, undermine the message, and leave pets without the appropriate care. 
Estimates or treatment plans provide a conversational framework for team members and help clients follow along and visualize the discussion. With templatized or canned estimates, you can create a customized treatment plan in seconds without leaving the patient's chart—or the room. An itemized client plan eliminates confusing a la carte options and prevents team members from accidentally omitting essential services. It also reduces the client's financial anxiety, and communicates value for each recommended service. With a few clicks, team members can add or remove services in real time to further customize the plan, note declined services in the chart, and generate a follow-up reminder for the veterinarian or a future visit.
Estimates that turn into treatment plans, which then become invoices, ensure that all charges are captured. 
#4: Send the right message with nonverbal communication
Nonverbal communication (i.e., body language) is a powerful but often overlooked tool for establishing trust and increasing compliance. And, in today's tech-driven veterinary practice, many professionals are sending the wrong message without even realizing it. Your eyes may be glued to the screen as you input or search for patient history. You may turn your back to face the desktop computer, or bury your nose in a chart. The client may misperceive this honest multi-tasking as you being disconnected or disinterested, and they may withhold information because they fear no one is listening.
Flexible cloud-based veterinary software can help you send the right message by streamlining your intake process. With a carefully designed, intuitive workflow, Shepherd Veterinary Software allows you to quickly input patient information and move through the SOAP or history with no unnecessary clicks, pop-ups, and repetitive tasks. The simple design ensures you can capture relevant information without sacrificing personal connection. Now you can keep your eyes on the client and wiggly patient in front of you.
#5: Offer multiple communication channels
Today's veterinary clients want to be able to communicate with your practice quickly and efficiently in a variety of ways. Whether clients need to book an appointment, check their pet's vaccine status, or request a medication refill, they want to do so effortlessly. Your customized Shepherd Veterinary Software pet portal allows pet owners access to their pet's medical records and provides a fast way for them to contact you easily about their pet's needs. The portal can also be used during visits to allow clients to pay invoices digitally.
Communication is more an art to be observed, imitated, and repeatedly practiced rather than a skill. Shepherd Veterinary Software can complement and enhance your abilities by eliminating unnecessary time-wasters, supporting timely client communication, shaping effective conversations, and strengthening the veterinary-client-patient relationship. Visit our website to view our powerful features and integrations and schedule a personalized demonstration.