5 Key Criteria to Evaluate When Hiring New Veterinary Staff
4 Min Read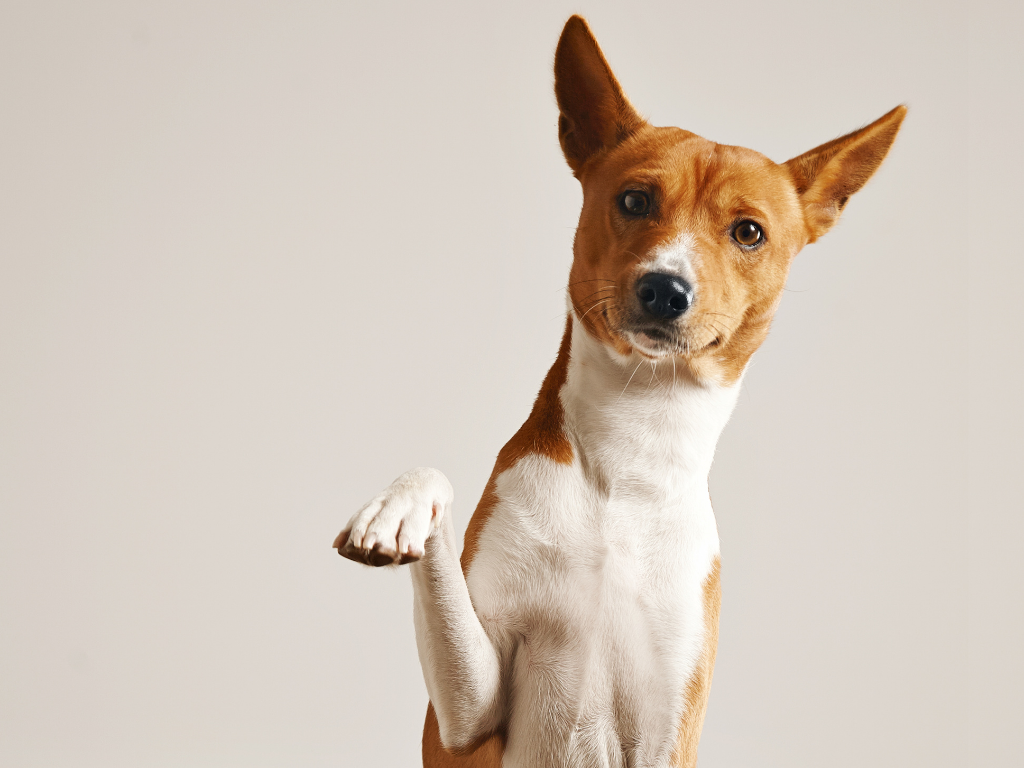 It's no secret that the vast majority of veterinary practices are hiring right now. In fact, practices have been looking to add to their team for years, but the COVID-19 pandemic exacerbated the sting of veterinary staffing shortages. High turnover, a small candidate pool, and the migration of veterinary professionals to other career paths has left managers with slim pickings. When you're looking for a new team member, you want to ensure they fit your practice, to avoid going through the hiring process again and again.
Before scheduling interviews with everyone who hands in a resume, take the time to determine the criteria you want in a new hire. Then, figure out how to best evaluate applicants for those criteria to ensure the perfect match. Here are five tips to get you started in your search for a new veterinary staff member.
#1: Soft skills are essential in the care industry
Despite popular belief, the veterinary field is not all about puppies and kittens—99% of veterinary medicine is actually a "people business." The veterinary industry is a highly emotional field, and strong soft skills can make or break a veterinary professional when handling the human aspects of the business. A few soft skills to look for include:
Ability to work under pressure
Communication
Conflict resolution
Critical thinking
Decisiveness
Emotional intelligence
Flexibility
Interpersonal skills
Leadership
Positive attitude
Problem solving
Responsibility
Self-motivation
Teamwork
Willingness to learn
Work ethic
Although you may think that you cannot evaluate an applicant's soft skills without seeing them in action, you can get an idea of their strengths during the interview process. Ask behavior-based questions that focus on how past situations were managed, or ask an applicant how they would handle an ethical dilemma. While soft skills aren't taught in school, they're critical for thriving in our profession, and must be evaluated during the hiring process.
#2: Technical skills can be taught, but they're nice to already have
Technical skills go hand-in-hand with soft skills. These "hard" skills allow your veterinary staff to get their jobs done, whether they're placing an IV catheter, taking radiographs, calculating drug dosages, or understanding the practice management software. Credentials and an education are important, but applicants need to back up their college degree with the ability to perform the tasks the position requires. Ask applicants about their experience in the position's many duties, to ensure they know the proper steps.
#3: A working interview can reveal strengths and weaknesses
While chatting with an applicant during an interview can elicit some information about their soft and technical skills, nothing more effectively reveals their strengths and weaknesses than a working interview. The later stage of the interview process should include a working interview for candidates who are strong contenders for your available position. Put the applicant to work during a typical day at your practice and observe how they treat patients and clients. Once they've completed their working interview, talk with your team about the applicant's capabilities. Were they able to perform the tasks they claimed during the interview? Do they have the soft skills necessary to compassionately handle the difficulties of the job?
#4: Look for an eagerness to learn
An older applicant who has been in the veterinary field for years comes with a wealth of experience, but if they are unwilling to learn and adapt to new protocols and technologies, your practice will not advance. For example, in light of the COVID-19 pandemic, many pet owners are demanding adjusted protocols that will allow more immediate access to their veterinary teams. Because of curbside care protocols, social distancing measures, and overwhelmed appointment calendars, veterinary practices have turned to telemedicine to care for more patients while staying safe. If any of your veterinary staff are unwilling to embrace telemedicine and provide virtual care, remaining competitive with other veterinary practices that do provide the services clients are looking for, would be a challenge.
You'll likely notice an applicant's eagerness to learn during their working interview, especially as they ask about your practice's protocols and techniques. Discuss this aspect of a potential hire with your team during your post-interview recap.
#5: Determine if an applicant's personality meshes well with your team
While you may focus on an applicant's credentials, technical skills, and experience, all these attributes will be worth nothing if the new hire doesn't fit in well with your current team. High turnover in the veterinary field can partially be attributed to toxic workplaces, coworker conflict, and mismanagement. If you hire a new person who looks great on paper, but butts heads with management, picks fights with coworkers, and refuses to be a team player, you'll end up with more headaches than they're worth. Again, a working interview is the best way to determine whether an applicant will be compatible and fit well with your team.
Trying to hire new veterinary staff can be like searching for a needle in a haystack. Experienced, educated veterinary professionals are in hot demand, so finding a skilled employee, much less the perfect person to add to your team, can seem impossible. And, while you can never replace a good employee with technology, that can certainly remove some of the workload burden from your team's shoulders.
A thoughtfully designed veterinary practice management software can increase efficiency and productivity, while being easy for new team members to grasp. Shepherd Veterinary Software was created by a veterinarian to provide user-friendly, intuitive software for veterinary professionals of all experience levels. Schedule a demo to learn how an excellent practice management software system can work as an extra hand during the veterinary staffing shortage.