Culturally Speaking—How to Build a Positive Work Environment for Your Veterinary Practice
4 Min Read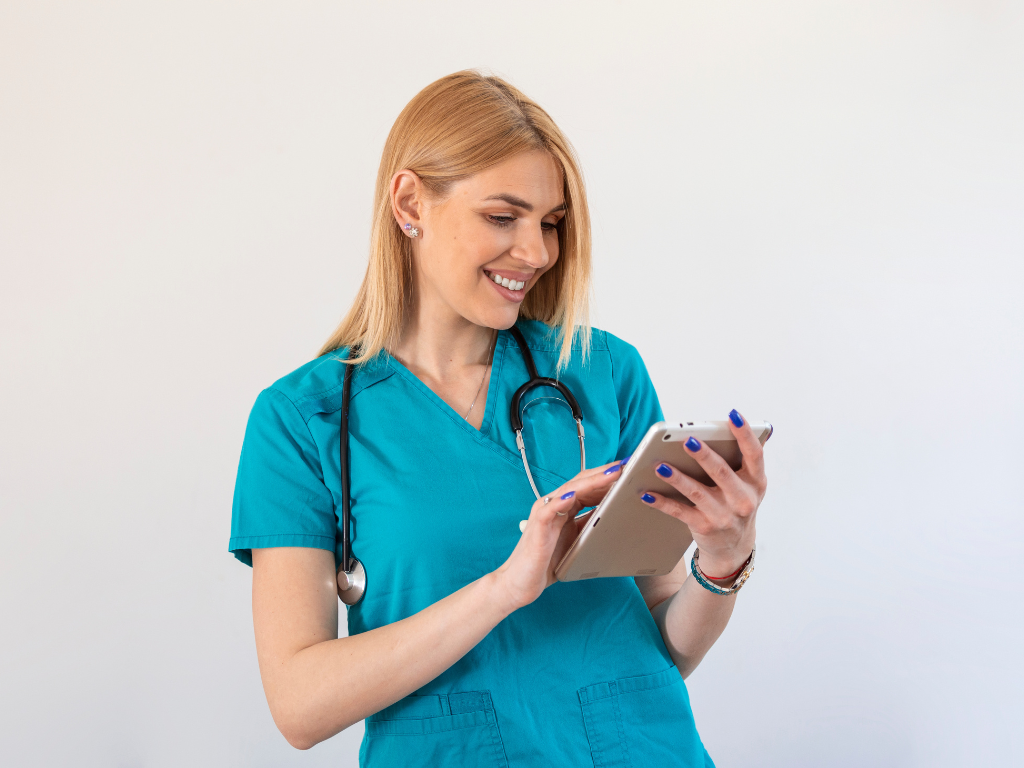 Workplace culture is an important consideration for today's veterinary practices. The emotional climate that develops from your clinic's interpersonal dynamics, communication practices, and management style can dictate whether your veterinary team feels fulfilled, respected, and safe or unsatisfied, frustrated, and vulnerable.
Ongoing staff shortages and widespread career burnout have veterinary employers searching for ways to hold on to their best team members, stand out amid competitors in a limited hiring pool, and create sustainable business growth. Developing a healthy work environment is the most efficient way to accomplish these goals and build a unified and productive team.
Determine a baseline for your veterinary practice
To effect positive change, you'll want to know your veterinary practice's baseline. How do you accomplish this? Check-in with your veterinary team members to learn how they feel about their work environment and whether they're engaged and fulfilled or struggling. In addition to helping you assess improvement goals, team members may provide key insights about where potential problems lie. They can also offer some of the most effective solutions to improve workplace culture.
Beyond benefits—how to develop a healthy work culture and avoid veterinary burnout
Wages and benefits are key components of job satisfaction. However, money alone can't buy your team's happiness—a positive work environment is also significant. According to recent employment surveys, 46% of job seekers describe a potential workplace's culture as an important part of their decision-making process. Eighty-eight percent of employees believe a strong culture is key to business success. A toxic work environment will not only dissuade new talent from joining your practice but could also drive your best employees to leave and seek work elsewhere. 
To promote a positive work environment for your practice, follow these five tips:
#1: Establish ongoing communication with veterinary staff
Now is the time to abandon the hierarchical model that traditionally separates ownership and workplace management from veterinary staff members. Rather than disseminating information—especially constructive criticism or discipline—from the top-down, view communication as an ongoing conversation. You can maintain open communication by initiating regular informal check-in sessions, enhancing your availability (e.g., open door hours, email, text, team messaging apps), rolling up your sleeves and getting out on the clinic floor with your team. 
Become an active and empathic listener who provides honest feedback and responds proactively. By doing so, you create an open and trusting environment in which an employee can come to you with concerns and problems before issues escalate or the employee quits their job without giving you an opportunity to address a negative situation.
#2: Be true to your veterinary practice's values and mission
Are your business practices living up to your brand's mission and values? Ensure your veterinary team members know your practice's philosophy. When your clinic's policies, services, and management style align with your mission, you create a workplace that team members are proud to be a part of. When this occurs, it not only contributes to job satisfaction but can also help you build a positive reputation that attracts new clients and future hires.
#3: Grow from within by supporting professional development
Now more than ever, employees want their work to be fulfilling. For many millennials, the drive to feel intentional and purposeful in their work is nearly as important as income. Support your team by promoting professional development, which could include:
Team and individual goal setting
Continuing education opportunities
Flexible work hours
Promotions or creating new positions
New employee mentorship
Employee recognition is key to keeping your veterinary team members motivated. It is also an effective way to convey appreciation and gratitude. Unfortunately, many practices withhold such gestures for big victories. Instead, keep your team engaged in their work by providing frequent and generous recognition for effort, skill, and positive workplace contributions.
#4: Make room for veterinary team members' mental wellness
At some point in your veterinary career, you were likely told that difficult situations are just part of the job. Although expressed as tough love, this philosophy doesn't necessarily offer a healthy way to process challenging thoughts and emotions. Prioritizing workplace mental health is a great way to support veterinary team members by helping them safely navigate common challenges such as grief, anxiety, imposter syndrome, and depression. 
Two simple ways to support your team's mental wellness include:
Counseling — Invite a local licensed therapist for a few hours every month. Allow team members to participate in private 30-minute sessions—while on the clock.
Wellness app membership — Sign up for a corporate membership to a wellness app such as Talkspace or Headspace for Work.
#5: Prevent veterinary burnout—use technology to lighten your team's workload
The veterinary profession will always have a certain level of unpredictability, such as late nights, chronic overtime, and short lunch breaks. If these occurrences are your practice's norm, you should re-examine your workflow—starting with your practice management software (PIMS).
If your current PIMS does not ease your workload with one-click access, automations, customizable templates, integrated reports, and real-time inventory tracking, it's time for an upgrade. Shepherd Veterinary Software was built around one concept: Veterinarians and their teams deserve joy. Shepherd's simple interface, powerful features, and top-name integrations reduce administrative task time so that veterinary team members can achieve a better work-life balance.
Practice culture is more than providing staff with pizza lunches and identifying as a drama-free workplace in employment ads. To ensure your practice's workplace culture is healthy, productive, and thriving, your team members require ongoing attention and care. Schedule a free Shepherd Veterinary Software demo to learn how our product can enhance how your veterinary team members feel about their workplace.