Are You Paying Your Veterinary Technicians Enough?
3 Min Read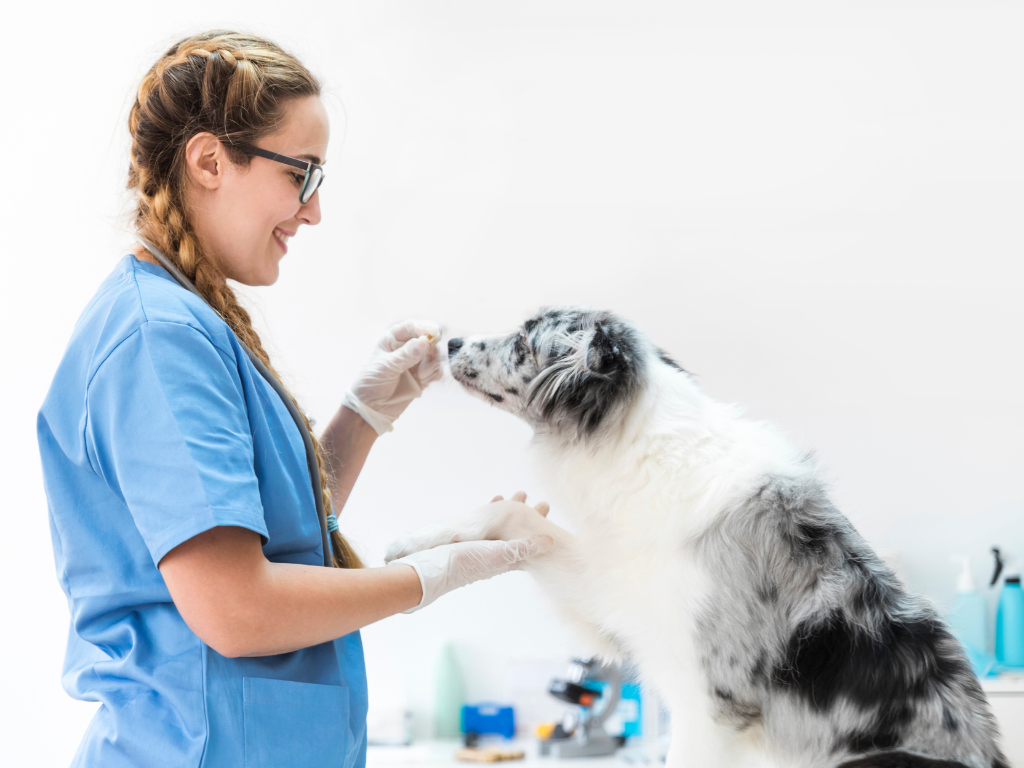 Veterinary technicians are an integral and critical part of every veterinary practice. Their value to our profession is undeniable, from their fantastic ability to place an IV catheter in a tiny Chihuahua to their compassionate animal calming skills. A good vet tech is worth their weight in gold, and you would gladly pay them accordingly if you could. To recognize your devoted vet techs, ensure you are paying them enough to remain competitive in the current market and provide a good living wage. How do you know if what you're paying your vet techs is enough? This article shares four ways to ensure you are paying your vet techs fairly.
With National Veterinary Technician Week—October 16–22—right around the corner, now is an excellent time to review your practice's vet tech compensation. 
#1: Determine your area's cost of living
Credentialed veterinary technicians have undergone much schooling and licensing to achieve their career goals. Yet, many are paid a livable wage that covers only the essentials, such as housing, food, transportation, and clothing, with no extra funds for entertainment, vacation, debt payment, home savings, or retirement plan contributions. Vet techs spend their lives working to make the practice money, and we should compensate them well enough to have a life outside work—and to afford that life comfortably. 
The best way to determine if your vet techs are fairly compensated is by figuring out your area's cost of living. While $20 per hour may sound like a lot compared with the national average, that amount may be low for your area. According to the Bureau of Labor Statistics, veterinary technicians earn the highest pay in Washington state, with an hourly mean wage of $22.86. However, viewing the living wage calculator from MIT, a single veterinary technician in Washington state with one child must make $34.37 per hour to support their family. This difference leaves a gap and a financial burden for a veterinary technician who is a single parent and cannot rely on a partner or spouse's extra income.
When determining an appropriate wage for your veterinary technicians, focus on your area's cost of living instead of looking at national or state averages to ensure your vet techs can live comfortably. 
#2: Compare your vet tech compensation package to other veterinary hospitals
Different practice types offer varying compensation packages that may include higher wages than you can afford. Small general practices may not compete with large specialty hospitals, but you can compare your salaries and benefits with those offered by similar practices. Pull up job listings for similar practices for their benefits and wages, and have honest discussions with your new employees and prospective job candidates about their pay at their previous position. If your compensation package looks sparse, and you struggle to hire staff to fill your open positions, that may help explain why. 
#3: Bulk up on employee benefits
A large number on a paycheck is a good start. However, if you do not provide a generous benefits package, your vet techs must allocate a portion of their pay for insurance, retirement, and work-related expenses. Lessening the amount of actual 'take-home pay.' Round out your veterinary technicians' compensation package with some of their most-wanted benefits, which include:
CE and licensing fee expenses
Scrub allowance
Pet care discount
Health insurance
Retirement contribution
Parental leave
Paid time off
Other highly desired benefits, which do not correlate directly to money, include a flexible schedule, advancement opportunities, and the ability to work remotely. Learn about employee benefits in our recent Veterinary Employee Benefits Plan for 2023 article. 
#4: Cover increased wages with technician appointments
Do you feel you're unable to afford to pay your vet techs what they are worth? Although recent studies demonstrating the increased revenue each credentialed veterinary technician brings to a practice are lacking, during the VetPartners 2022 Mid-Year Meeting, it was suggested that each veterinary technician adds $220,000 in revenue per year. This additional income should more than cover a raise in wages. However, you may also consider scheduling technician appointments to help offset a pay increase with additional revenue. Your credentialed techs can give vaccine boosters, monitor lab work, remove sutures, trim nails, and perform straightforward recheck appointments. Daily credential vet tech appointments allow your veterinarians' to spend time on more specialized tasks that improve the practice's bottom line.
Your skilled veterinary technicians can generate a great deal of practice revenue if provided with adequate opportunities and support. Learn how Shepherd Veterinary Software can make your veterinary technicians' jobs more manageable and your entire practice more efficient by scheduling a demo.