Help is On The Way: How to Hire a Relief Veterinarian
3 Min Read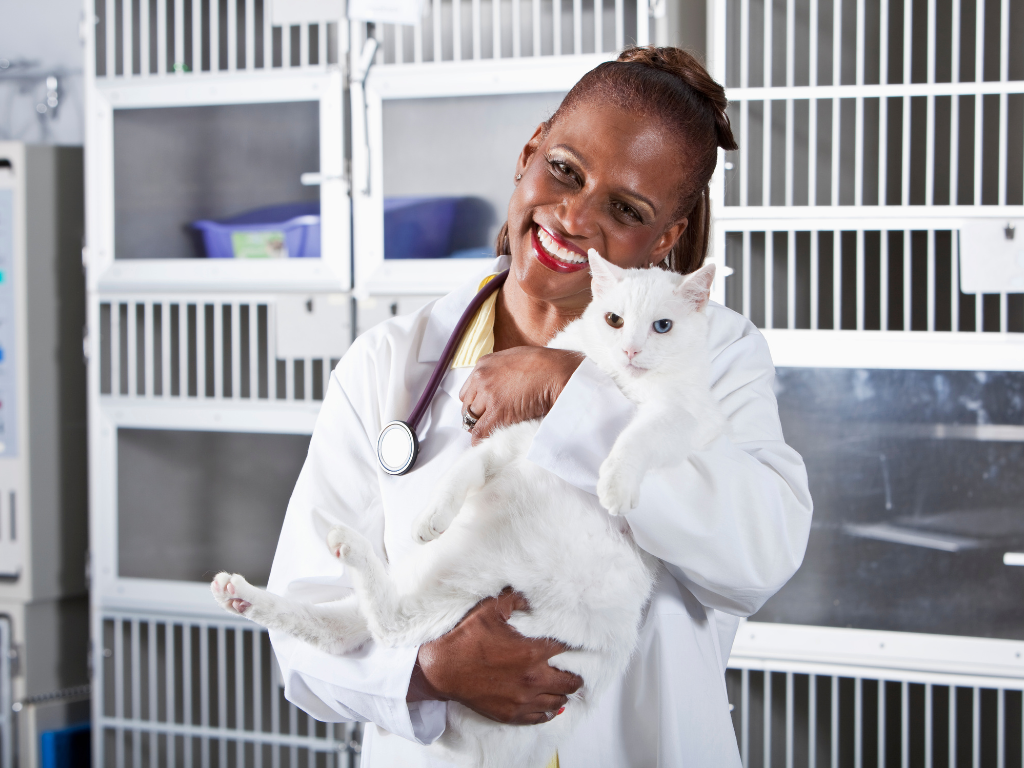 A relief or locum veterinarian used to be someone you called on to fill in for an associate on leave, ease the workload during a busy season, or step in so you could head out for a long overdue vacation. But in today's workforce crisis, relief veterinarians can be the ideal solution for both short- and long-term staffing challenges.
Do you need to hire a relief vet?
In addition to the traditional reasons for hiring a relief veterinarian, many practices now realize that temporary staffing can aid their business during prosperous as well as difficult times:
Staffing shortages — Relief veterinarians can fill empty positions that are straining your team and impacting your revenue.
Increased growth — Hiring a temporary vet can help you determine if the current demand for veterinary care means your practice could support an additional part- or full-time associate.
Team burnout — If your current team is struggling with burnout, a relief veterinarian can ease their workload and prevent staff from leaving.
Talent search — According to the veterinary relief service Relief Rover, modern job-seeking veterinarians are reluctant to accept a position after only an interview and are screening or test-driving potential employers with locum work. For employers, using a relief service as part of the hiring process can reveal if your potential new hire is a good fit for your team—before you extend a permanent job offer.
How to find a relief veterinarian
Despite our tech-enmeshed lifestyles, word-of-mouth is still an effective and economical way to start your search. Notify colleagues and nearby practices about your needs—letting them know the estimated time commitment and any desired qualities or skills (e.g., surgical or emergency work).
Next, take your search online. According to Relief Rover, 66% of full-time veterinary job postings receive no response. So, while running a traditional help-wanted ad can't hurt, you may not get the best return on your investment. A better option is to join a professional online relief service network that matches freelance veterinary professionals with short- or long-term work opportunities.
Considerations when hiring a relief vet
Staffing shortages can leave you desperate for help, but you must still treat hiring decisions—including temporary ones—as calculated investments. Your relief veterinarian will represent your brand and reputation, so selecting a candidate who matches your practice's mission, values, and working style is important.
Consider the following key points during the hiring process:
Personality — Relief veterinarians need to be able to integrate quickly into your practice culture, so look for a personality type that will mesh with your current team.
Values — Your relief vet's values shape how they practice veterinary medicine and interact with clients and team members. Be upfront about your practice's mission statement and core values to ensure the right fit for both parties.
Required skills — Some relief veterinarians limit their work to appointments, while others will accept jobs with surgical, emergency, or urgent care duties. Determine your relief veterinarian's workload before your search to ensure interested candidates are comfortable with and capable of meeting your expectations. 
Rates — Relief vet salaries vary based on location but are typically significantly higher than a full-time associate's. While this can initially come as a shock, remember that most independent relief veterinarians are 1099 contractors responsible for their own insurance, taxes, and professional fees. However, if a staffing agency refers the relief veterinarian, these costs may be included in their rate or covered by the agency. 
Legal matters — Relief work definitions and regulations vary by state, so check with your veterinary board to avoid accidental wrongdoing. 
Work alongside potential candidates before hiring
Working interviews aren't only for traditional hires. Conduct a paid working interview before you send your relief veterinarian candidate into the deep end of your average workday. This allows you to evaluate how the veterinarian interacts with your team, cares for your valued patients and clients, and navigates the daily workflow. Working interviews also afford candidates the chance to ask questions and better understand your practice's pace, style, and needs.
If more than one relief veterinarian meets your needs, keep a list of suitable candidates for future job opportunities.
Welcome relief: Prepare your team to support the transition
Relief veterinarians are expected to acclimate quickly to each new practice and jump into the workflow. However, learning the lay of the land (e.g., where supplies are kept, operating unfamiliar equipment, etc.) takes time.

Help your relief veterinarian get off to a smooth start:
Brief your team members prior to the relief veterinarian's arrival and remind them that their success depends on their cooperation and teamwork.
Outline the benefits (e.g., enhanced work-life balance) the relief member will provide to everyone involved.
Encourage team members to be patient and available, especially during the first few shifts, to ensure your locum veterinarian feels welcomed, included, and well-equipped.
When your veterinary practice needs to quickly onboard a relief veterinarian, the last thing you need is a confusing and overly complicated practice management software system. Veterinarian-designed Shepherd Veterinary Software was built with your practice's daily workflow in mind. Intuitive one-click functions, seamless integrations, and other must-have features allow you and your team to focus on patients and clients, not technology. Contact us today to schedule your free demo.