How Dr. MacNeill Makes It Home for Dinner Every Night: A Software Success Story
4 Min Read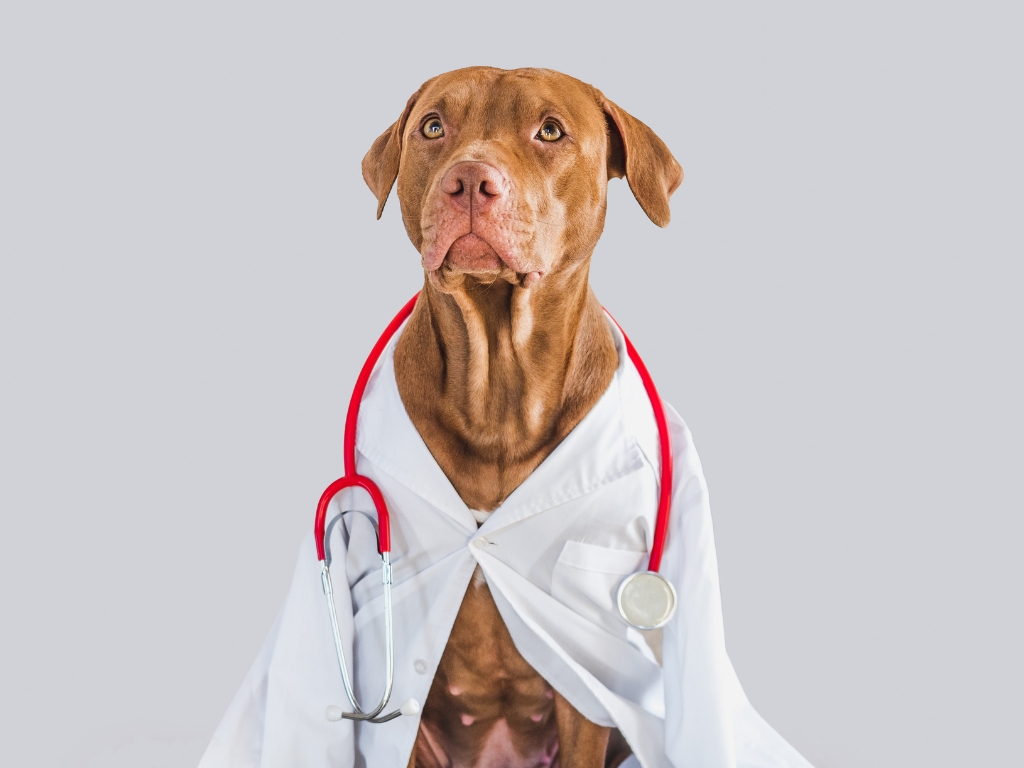 "If you want a job, you work in a bank. If you want a career, you join the Army. If you want a way of life, you become a veterinarian. While I'm not working as hard as I used to, I'm still putting in 10-hour days, five days a week. I don't have a secretary when people come through the door; I'm the one entering all the information into the software, so I needed something to help me become more efficient." - Dr. Brad MacNeill
No piece of technology has a bigger impact on how you run your veterinary practice than your practice management software (PIMS), as Dr. MacNeill knows. From producing legal medical records to capturing charges for all your hard work, you want a PIMS that will intuitively work with and for you, not one that requires constant calls to tech support. With an outdated, inefficient PIMS, you may spend more time behind the computer than in front of your patients and clients, struggling to catch up on all your notes before (finally) heading home for the evening.
One veterinarian who calls himself an "old-school doc" recently saw the vast difference innovative software makes in his practice and home life. Despite attending Cornell University when computers were just coming into vogue and proclaiming never to be computer savvy, Dr. Brad MacNeill—a spry 72-year-old who just underwent a knee replacement—was working faster and more efficiently than his PIMS and was looking for a change. Although acknowledging how veterinarians are "really busy and don't like to change, especially if something is working," he knew that he needed to "fix" his PIMS.
Dr. MacNeill began looking for new software so he could have more time to enjoy life outside the practice while ensuring his medical records were accurate and thoroughly completed. Here is Dr. MacNeill's story: how he upgraded his practice management software so he could be home for dinner on time every night—and how he wishes he had switched five years ago.
The early days
Two years after graduating from Cornell University's College of Veterinary Medicine, Dr. MacNeill purchased a (predominantly) large-animal practice in New York. After working for nine years without a day off, and with the increasing cost of milk crashing the dairy industry and his livelihood, he thought to himself, "This is the American dream I've read about, but it isn't getting easier; it's getting tougher."
Eager for a change, he sold his practice to move to Pennsylvania. However, Dr. MacNeill could not sell his practice as a veterinary clinic—he sold his business to an auctioneer and walked away with only his DVM license.
Life as a small animal practice owner
Determined not to give up on veterinary medicine, Dr. MacNeill moved to Bradford, Pennsylvania, in 1985. He filled a gap in the veterinary community left by the previous veterinarian, who had died a year and a half earlier. To this day, with his small team of three full-time and two part-time employees, Dr. MacNeill provides quality medicine for McKean County and beyond. Despite expansion opportunities, he chose to stay small to offer a personal touch, saying, "We're short on fluff, but long on substance. I've always wanted to keep it simple and stay small. Our clients know exactly who they'll see when they come in, and they trust me to give them quality care for their hard-earned money."
Keeping an open mind
Over the years, Dr. MacNeill practiced the same way because his methods worked well for his team and clients. However, he was less than impressed with his practice management software. He found himself spending too much time at work and often did not make it home in time for dinner at the end of the day.
Dr. MacNeill states, "Pennsylvania is one of the toughest states as far as medical records are concerned, which is critical for a veterinarian. My previous software was cumbersome and confusing. Veterinarians did not make it, and I could see the difference with Shepherd when I began to look into other software programs."
"I'll be honest. I didn't look around too much. I looked at a couple of things that were important to me—namely, medical recordkeeping—and I looked at Shepherd and made a quick decision. The thing that really caught my eye was that Shepherd's CEO set out to create her own software that met her needs after spending tens of thousands of dollars on other programs. I saw the sensibility and practicality of doing it that way."
While there were a few growing pains while switching to a new PIMS, Dr. MacNeill said his team has no complaints, and everyone appreciates the ability to get out the door quicker each evening.
"The hardest thing that was fairly time-consuming to get up and running was the inventory and service transfer to the new software. I was nervous the first month or so since I'm not that computer savvy, but repetition breeds familiarity. Now, it's like water running off a duck's back. This software is efficient enough for me to complete medical records after the appointment. I'm not typing in the exam room; I'm looking the client in the eye and performing my physical exam," states Dr. MacNeill.
Enjoying a better work-life balance
Software affects every aspect of a practice owner and a veterinarian's job. Now, Dr. MacNeill's mind is at ease with his much-improved practice management software, which has removed the stress of providing accurate, comprehensive, Pennsylvania state-approved medical records. Shepherd's overall simplicity is Dr. MacNeill's favorite feature. He says, "They made everything simple, from changing prices and entering medical records to educating clients and creating itemized invoices."
Not only did Dr. MacNeill change software, but he also switched from paper medical records to intuitive, templatized, electronic records. He has no regrets because going paper-light has saved him and his team a ton of time. Everyone can leave the clinic each night at 6 p.m., head home, and decompress.
By upgrading to more efficient, streamlined software, Dr. MacNeill has more time to enjoy his family. "I didn't get to see my four daughters growing up, and one of my granddaughters lives in Chicago. But my other granddaughter lives on my way home, and I will not miss watching this granddaughter grow up as I did with my own kids."
If you have clunky, confusing software like Dr. MacNeill had, learn how Shepherd Veterinary Software can boost your practice efficiency and productivity, helping you get home in time to enjoy life outside of practice. Schedule your demo to learn more.