Mentorship in Veterinary Medicine
3 Min Read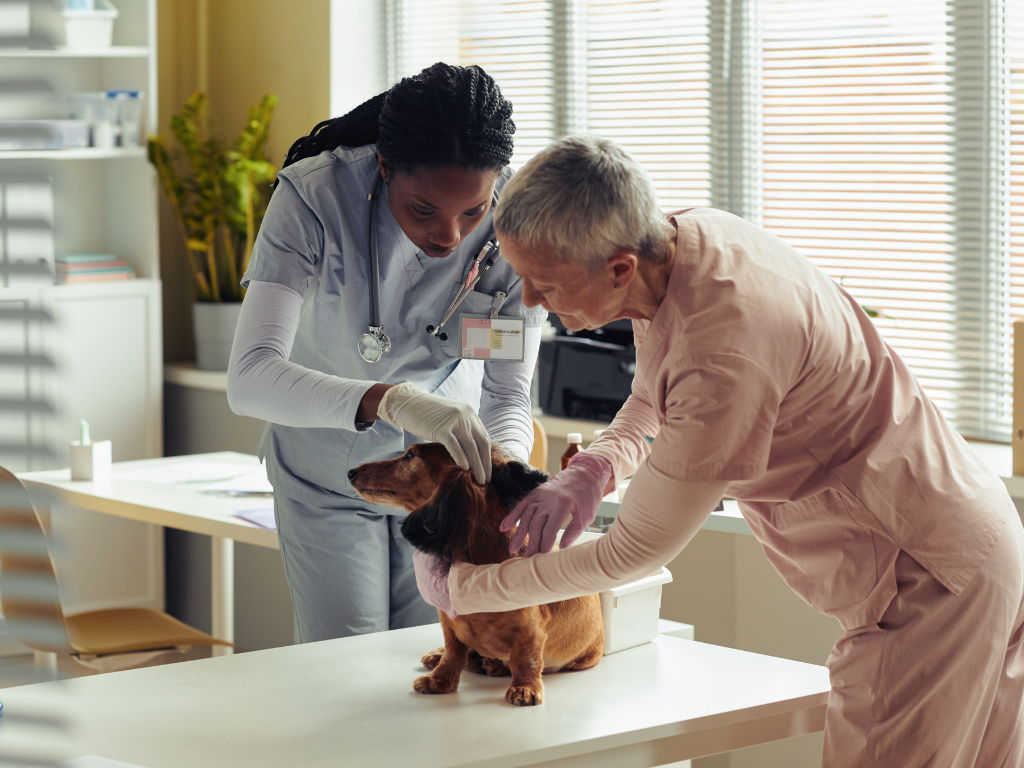 After four years in veterinary school, new graduates are eager to begin their clinical practice careers. However, despite a strong academic foundation, many feel overwhelmed, isolated, and discouraged. Early career veterinarians often lack mentorship—one-on-one guidance and support from an established, understanding senior veterinarian who can help them hone their skills, build confidence, and develop healthy, career-sustaining work habits.  
If your practice struggles to engage or retain new or early career associates, mentorship can help support, guide, and nurture the next generation of veterinary professionals.
Mentorship benefits the entire veterinary team
Although you may feel another responsibility is the last thing you need, mentoring an early career veterinarian or technician benefits the entire practice. Benefits include: 
Employee retention — An overwhelming number of new veterinary graduates leave their practices during the first year, and many cite a lack of support as a primary reason. Mentorship programs create a positive learning environment where new graduates feel safe, supported, and valued, and they save practices money because they improve job satisfaction and staff retention.
Growth-focused culture — Mentorship naturally encourages curiosity and inquisitiveness as professionals share information and knowledge. This creates a growth-oriented culture and promotes team learning.
Elevated medicine — New veterinary graduates bring fresh insights to established practices, and their knowledge of new tools and techniques can advance traditional care standards. 
How to structure a veterinary mentorship program
Veterinary mentorship can take many forms, from casual coaching to formal programs with structured content. Programs may be entirely in-house, crafted by practice ownership or management, or outsourced to an online mentorship and professional development program such as MentorVet or Ready, Vet, Go.  
When deciding between an in-house or external mentorship program, practice owners should consider not only the financial cost but also the time commitment. While outside programs may be more expensive, they can save time in the long run since mentees will direct the bulk of their questions and concerns to their mentor and mentorship community rather than a busy senior associate. However, if you require specific technical training for your mentee, an in-house hands-on program is likely more appropriate.
Potential pitfalls of in-house veterinary mentorship programs
Many veterinary practices use in-house mentorship to attract new hires, but then fail to follow through after their initial onboarding for various reasons, including:
Overwhelming workload — In the fast-paced world of veterinary medicine, it can be difficult for veterinary mentors to slow down and make time for teaching, observing, and advising.
Unclear responsibilities — Mentors and mentees can struggle if their roles and responsibilities are not clearly defined.
Undefined goals — Lack of measurable goals can frustrate mentees, while mentors may have difficulties providing targeted learning experiences and support.
How to be a mentor for new veterinarians
The success of any mentorship program hinges on a willing and eager vet mentor. Mentors should have a deep love for veterinary medicine and enjoy teaching, listening, and counseling newcomers. 

Whether your mentorship program is formal or unstructured, the following tips will help ensure a positive outcome for all participants:
#1: Set expectations — Performance and learning expectations help mentees grow professionally and maximize learning opportunities. Help mentees understand that mentorship and shadowing are not the same, and they are expected to play a proactive role in the learning process.
#2: Determine how you'll provide feedback — How does the mentee prefer to receive feedback? While some learners appreciate a direct approach, others can find this discouraging and prefer written communication via a note, text, or email. Ask your mentee how they would like to communicate questions or concerns (e.g., in real-time or later in a face-to-face meeting after reflection), and do your best to accommodate their request. 
#3: Schedule regular check-ins — Proactive communication is key for supportive mentorship. New veterinarians may feel too embarrassed to approach you with struggles or concerns, so be sure to take time each week to check in on their learning and personal wellbeing.
#4: Create goals based on mentee self-assessment — Although you may know precisely how a new graduate needs to improve, regular self-reflection and evaluation help mentees optimize and take charge of their learning. 
#5: Listen and advise, but don't try to fix everything — The veterinary industry may be rife with burnout, but do not be tempted to shield your mentee from errors and failure. In addition, do not micromanage their decisions, which can result in missed learning opportunities. As long as your patients or clients aren't in jeopardy, it's best to provide helpful advice, but encourage mentees to think through their challenges and make their own informed decisions. 
Invest in the future with veterinary mentorship
Veterinary mentorship is a powerful way to give back to the field that has given so much.  Mentors can ease the journey for future generations by building a culture of learning, growth, and joy for veterinary medicine.  
At Shepherd Veterinary Software, we believe all veterinarians deserve joy! That's why our cloud-based practice management software features a streamlined design, intuitive workflow, and simple one-click functions for an easy, uncomplicated user experience. Are you ready to spend more time on the work you love and less time struggling with technology? Contact Shepherd Veterinary Software to schedule your free demo.