Tricks to Building a Lasting Relationship with a New Client
4 Min Read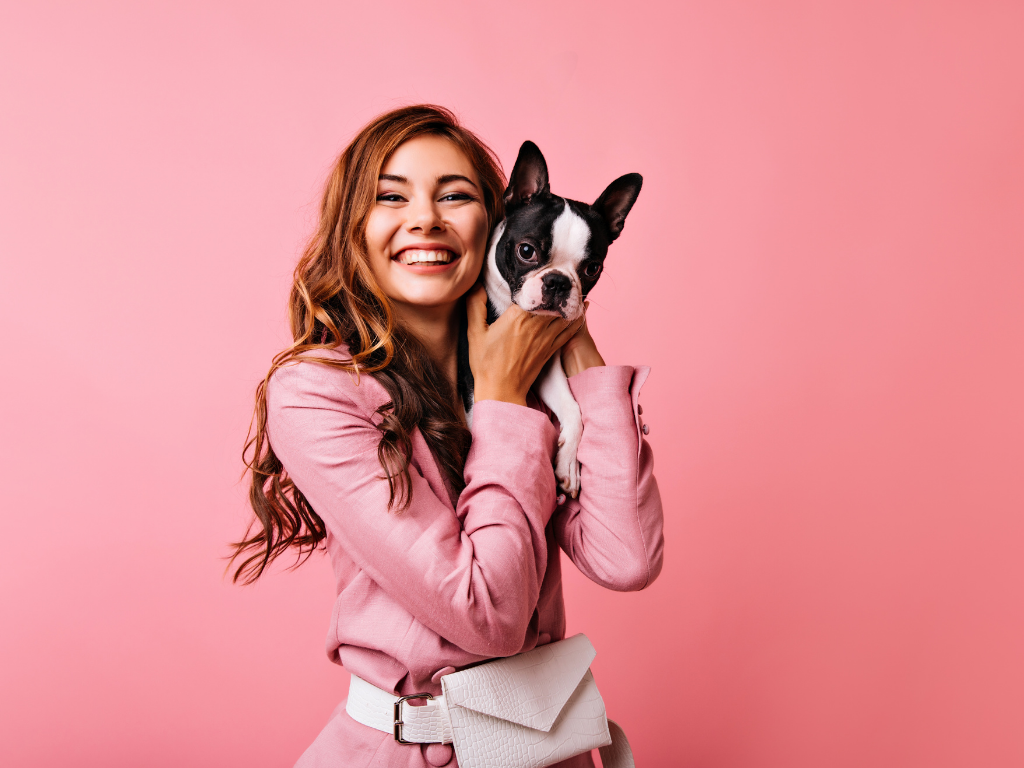 As a veterinarian, pets are your patients and your focus. However, their owners, and the longtime client relationships you build with them, are your practice's true foundation. Veterinarians who have spent their professional careers in the same practice may have developed a loyal following that spans generations. Caring for puppies and kittens who have now reached old age and still seeing them in practice is how you know your practice turned into a legacy.
But how do you ensure you keep seeing those puppies and kittens after their first three visits? Follow these simple strategies to build lifelong ties with new clients.
#1: Spend extra time getting to know your new clients and their pets
Most practices allow extra time for new-client appointments. Taking extra time to review new patients' histories and assess their current health and demeanor can help foster lifelong relationships with your new patients and their owners. The key to establishing a successful, long-lasting bond with your new clients is by first getting to know them and nurturing genuine personal connections.
Where do you start? Build rapport with new clients and familiarize yourself with their personalities through small talk. Get to know more about them. Acknowledge them as more than simply your patients' owners. Developing friendly but professional relationships helps your clients bond with you and your practice. By recognizing clients as much as their pets, you can make them feel appreciated and valued, ensuring they will schedule their pets' next appointment with you. Routinely run analytics to see what percentage of new clients return to your practice and adjust your strategy as needed. This report can be found in most practice management software solutions.
#2: Respect your new clients' time
In addition to high-quality health care, new clients want their veterinary team to offer efficient administrative practices for appointment scheduling, bill paying, prescription refilling, and pet vaccination history requests. Ensure your practice is up to date with modern technology and client communication methods. Does your current veterinary practice management software offer a pet portal? A pet portal is a great tool and often lets clients easily request appointments or refills without having to call the practice. Veterinary practice software can simplify many tasks for new clients and save your team significant time.
#3: Provide your new veterinary clients with good customer service
To attract and retain new clients, make every interaction personable and efficient by following these recommendations:
Greet clients warmly — Your CSRs have the important task of greeting new clients as they walk in and are often perceived as the face of your practice. Ensure you match cheerful, helpful personalities to this position to ensure a positive experience.
Provide important reminders — Remind your clients of their pets' essential health care needs by triggering automatic reminders and follow-up appointments in your practice management software. Your clients will appreciate reminders when they have forgotten to schedule their pets' routine wellness visits, such as parasite prevention administration, scheduling therapeutic drug monitoring blood work, or regularly scheduled six-month dental cleanings.
Deliver discharge instructions — You likely give your clients at-home pet care information (e.g., postoperative care instructions, how to give insulin injections). However, they may still have questions when they get home and become anxious that they are not correctly caring for their pets. To put your clients' minds at ease, provide only the relevant content and a preferred contact method if they have any questions.
Organize your patients' information for easy access — Clients may become frustrated while waiting for you to figure out how to print off a vaccination history or list of past invoices and payments. By using practice management software that ensures all your client and patient information is well-organized and easily accessible, you can quickly provide your clients with the documents they need upon request. Remember the pet portal option we talked about? Software that includes a pet portal provides clients with 24/7 access to their pets' information.
Provide a personal touch — Send a thank you note to new clients expressing your appreciation for choosing your practice. Let them know how much you look forward to seeing them and their pet during future visits.
#4: Communicate effectively with your new veterinary clients
Maintaining open communication with your veterinary practice's new clients helps them feel welcomed and heard when they express concerns about their pets' health. Give your clients every opportunity to reach you by allowing them to determine how they prefer to communicate, whether through text message, email, or phone calls. Remember, face-to-face communication is best when delivering a poor prognosis or unpleasant information. To learn more about providing undesirable information, visit our Increasing Veterinary Client Satisfaction article. 
#5: Maintain a professional and positive attitude with your new veterinary clients
Although juggling the day's appointments can leave you feeling stressed or overwhelmed, avoid negativity in the exam room. While you may be preoccupied with solving a frustrating problem, you will need to refresh before meeting new clients; helping you enter the exam room with a welcoming demeanor. Try taking three deep breaths to refresh before entering the exam room. A kind bedside manner can cement a lifelong relationship with new patients and their owners. Your attitude and personality will impact whether they want to return to your veterinary practice.
#6: Ask your new veterinary clients for feedback
When you ask for client feedback, you demonstrate that you value their opinions. This is a crucial step for developing long-lasting relationships. Soliciting feedback makes clients feel that providing their pets quality care is your primary goal, not simply cashing their checks. In addition, client feedback provides valuable, constructive criticism. This helps you identify practice areas that need improvement and provides you with powerful, uplifting compliments when you need them most. Ask clients for a review in a private follow-up email after each visit. 
Through personalized communication, essential care reminders, and helpful technology tools, intuitive, easy-to-use practice management software can be instrumental in helping you form lasting client relationships. Schedule a demo with Shepherd Veterinary Software and learn how we can help you forge and maintain lifelong client relationships.