More Than Software: A Shepherd Success Story
4 Min Read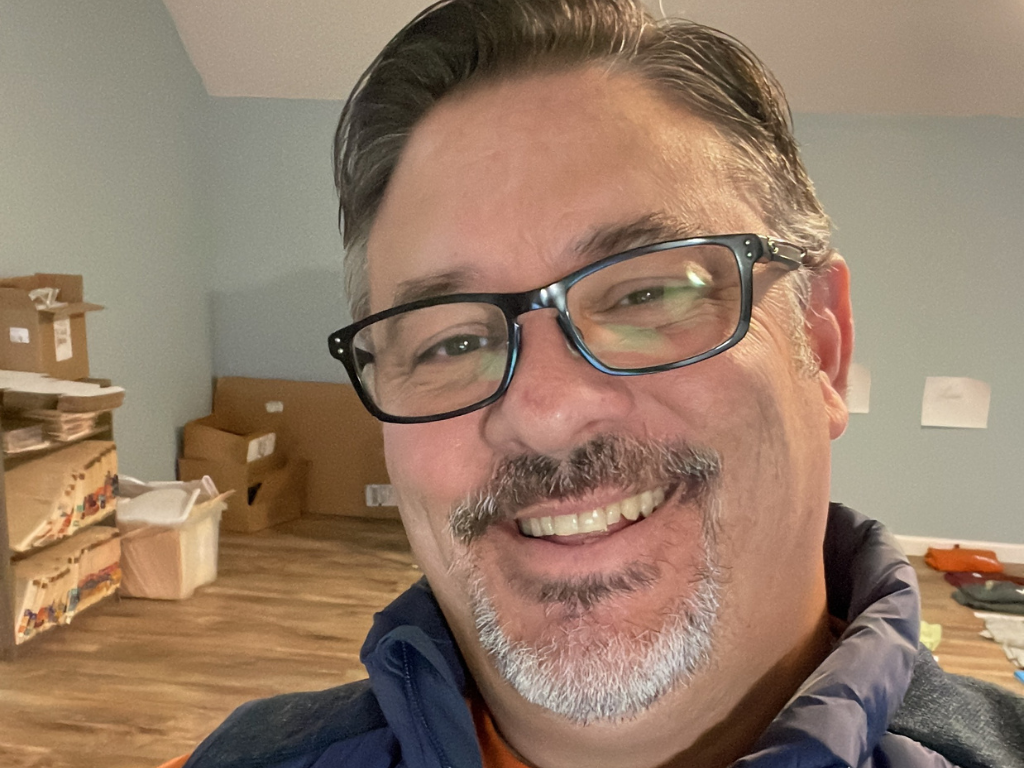 "Shepherd Veterinary Software has been more than just a management system for us. It's been a business partner."  - Jamie Bennett, Practice Manager
When Jamie Bennett assumed a practice manager role in Dalton, Georgia, in April 2022, practice modernization was one of his first tasks. The well-established, successful small animal practice was known for high-quality medicine yet was operating with late-90s practice management software and paper-lite methods that prevented high efficiency.
"I knew the first thing I needed to modernize was their PIMS," says Bennett.
Search criteria: Three must-have features that made Shepherd stand out
"I literally demoed a dozen PIMS," Bennett says. Then, after numerous software test drives with several major-brand veterinary management software platforms, Bennett "landed on Shepherd," which he says best suited his practice's needs.
Bennett says his search came down to three standout must-have features, which included:
An easy, intuitive user experience — "I knew that my younger team members would be able to pick up on any software, but our owner-veterinarian had been practicing for 30-plus years. I needed a management system that was going to be easy for him to use."
A comprehensive platform — "(With the previous PIMS), I was paying for add-on, after add-on, after add-on. I needed a one-stop shop, which is what Shepherd provides."
Company size and support — Compared with other PIMS on the market, Bennett valued the opportunities and relationships that a small, growing platform like Shepherd could provide. "I could say, 'Hey, wouldn't it be great if the software did this,' and those requests were taken seriously. Sometimes those changes would appear a few months later in the software. Shepherd really listens and pays attention to my needs. As a manager, that excites me, because I'm able to mold the software to our practice's process and create an ideal workflow that works for us." 
Making the switch to Shepherd: Planning for a smooth transition
To minimize as many transition-related challenges as possible, Bennett and the veterinary team crafted a well-devised plan for their software conversion.
"When you move management systems, it's going to be a heartbreaker, no matter what you do," Bennett admits, "but we put a lot of work into it."
Inventory was one significant part of the plan. "We made sure that our inventory was painstakingly correct—ensuring that we recorded in Shepherd exactly what we had on hand in the hospital. Starting off on a clean slate of inventory that we could build from was a big thing for us."
The team also trained extensively to ensure each practice area member felt comfortable and proficient with the Shepherd platform. Bennett ensured his team was fully prepared by completing the step-by-step online training modules and incorporating scenario training and live simulations.
"I asked my Shepherd Account Manager to send us scenario training for each role (e.g., CSRs, technicians, veterinarians). The team learned on the virtual training site to make appointments, create clients, check them in and out, enter treatments, and create estimates. Then, the Sunday before we went live, we shut down the hospital, and the entire team practiced. We had demo clients call in and come in with their animals. Every team member went through the entire process from check-in to checkout." 
This dedicated training paid off. "By the end of our launch day, it was like we had been using Shepherd the entire time," Bennett says, "Shepherd's ease of use, along with putting in the time to train the team, made our transition pretty seamless."
Shepherd in action: Reaping the benefits
With the preparatory work behind them, the team reached a new efficiency level almost as soon as they went live—and they haven't looked back. Veterinarians and technicians appreciate how the Shepherd dashboard and digital whiteboard can be displayed on large monitors throughout the practice. This helps them track patients throughout the hospital and stay on top of treatments. As a practice manager, Bennett says the "abundance of reports" Shepherd provides is his favorite feature.
"As a manager, I love having a daily, weekly, and monthly snapshot of our clients, inventory, the money that's going out and coming in—that's been incredibly valuable," he says.
More than software: Looking ahead with Shepherd
Bennett attributes Shepherd not only with aiding his modernization efforts but also with enhancing and expanding the practice. "Unlike other PIMS that are merely management systems, I see Shepherd as a business partner," he says. "I could see it in my ledger at the end of the month and year—Shepherd allowed us to manage our costs and how we're charging clients. It gave me a good idea of whether I was in the ballpark. It's helped me grow the business."

That growth also includes opening up extra time in the practice schedule because of enhanced efficiencies. "This is a busy clinic." Bennett says. "Having an opportunity for the veterinarians to breathe and refocus between exams is a huge asset. It's helped reduce stress."
Looking to the future, Bennett says he is confident that the practice's partnership with Shepherd Veterinary Software will continue to evolve and grow to suit their changing needs. "With Shepherd, it's not only about what's on the screen, it's the people behind it who are there to support you," Bennett explains. "Shepherd's client service is bar-none the best in the business. So that's why I stay with it and why I'll continue to encourage others to use Shepherd Veterinary Software."
"Shepherd's ease of use, along with putting in the time to train the team, made our transition pretty seamless."
Are you ready to switch to Shepherd Veterinary Software and enjoy the modern benefits of an intuitively designed, cloud-based practice management system? Contact our team for more information and schedule your free demo.