Shepherd Veterinary Software Announces 2.0 Rebuild, Complete with Inventory, Integrations, and Automation
3 Min Read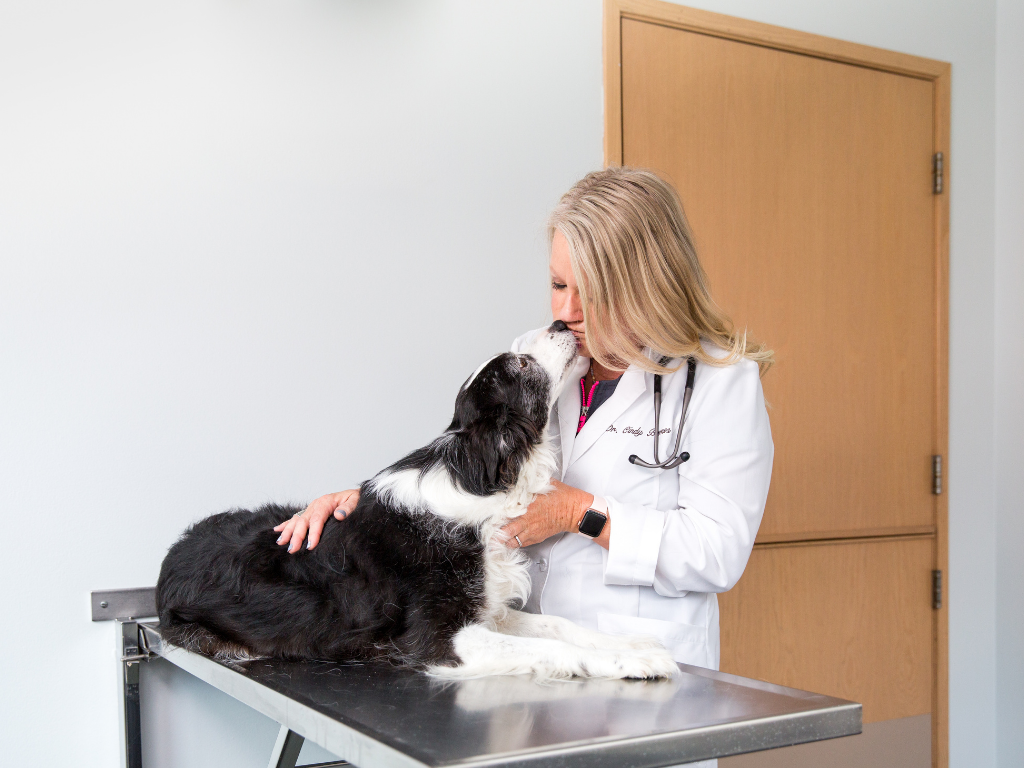 Shepherd Veterinary Software was founded by emergency veterinary hospital owner and practicing veterinarian Cindy Barnes, DVM, CVSMT. Dr. Barnes was frustrated with the old, clunky, confusing software she was using. Simple tasks, such as writing a prescription, were difficult and time-consuming. She was becoming burned out after repeatedly staying late to complete medical records at the end of the day, because completing them during the day was too tedious. She was particularly disappointed to learn that her hospital was losing more than $100,000 in annual revenue because of missed charges. In 2016, Dr. Barnes decided to create a better, more efficient veterinary software option and Shepherd was born. 
Users loved the original version of Shepherd Veterinary Software's clean design and intuitive user experience. These principles were further refined with the launch of Shepherd 2.0, which debuted in November 2020. 
Shepherd 1.0
Shepherd Veterinary Software was released as simple, intuitive software that works the way veterinary hospitals do. Dr. Barnes and the Shepherd development team received amazing feedback about the software, particularly about how it improved veterinary workflows. 
Shepherd's key features include:
Intuitive design
Shepherd's user-friendly layout makes it easy to complete common tasks quickly and efficiently. Design highlights include:
SOAP-based medical records
Practical high-level dashboard
Streamlined workflows 
Automation
The software saves users time with ready-made tools, such as:
Streamlined invoices, calculated doses, discharge instructions, future treatment reminders 
Tasks linked to products and services, including follow-up calls and room sterilization
Integrated reports
Data collected by the software is used to generate reports about key performance indicators.
Automatic end-of-day reporting, commissions, treatments, patients, inactive clients
Accurate reporting for administration and compliance 
With the encouraging feedback from Shepherd 1.0 users, Dr. Barnes and the Shepherd development team quickly began preparing the software to scale. The next step was to start a rebuild, which led to the genesis of Shepherd 2.0.
Shepherd 2.0
Shepherd 2.0, which was released in November 2020, was designed to improve functionality while providing users with a similar framework to which Shepherd could continually add more robust features. These features align with the intuitive, intelligent design that was created for one thing: bringing joy to veterinary professionals.
Shepherd 2.0's first year was a great success. Shepherd gained many new users because of the version's automation, ease of use, and overall better software functionality. During the first year, many new features, integrations, and existing feature advancements were added, including:
Reporting updates, including a QuickBooks journal entry to make accounting easier
Integrations with IDEXX and Zoetis reference laboratories
Pet Assure integration
Whiteboard and treatment administration updates
Treatment automations, to save users time and ensure all charges are captured
Boarding calendar
Electronic forms, such as consent forms, to save practices and pet owners time
Global search feature, to quickly search for anything in the program
User-friendly inventory tool, to help practice effectively manage inventory and orders
Two-Way SMS messaging that allows practices to send text messages to their clients
During Shepherd 2.0's first year, Shepherd Veterinary Software also underwent rebranding, with a new logo, colors, and overall look. However, the rebrand's most significant component was the addition of a new belief statement, "Vets deserve joy."
Dr. Barnes' motivation to create Shepherd shines through the software itself, and through the entire Shepherd team. Each team member possesses a passion for not only the software, but for veterinary medicine and veterinary professionals, and strives to ensure their work brings veterinarians more joy. 
Since the release of Shepherd 2.0, Shepherd has received so much wonderful, heart-warming feedback.
"We took on the challenge to change software and move 40-ish staff members to Shepherd and since then I am like a broken record in my vet groups. Anytime anyone asks, I cannot say enough great things about Shepherd."  – Lauren Jones, VMD

"Everyone was terrified when we decided to make the PMS jump again. Some people even threatened to quit! But, I told them, "We can do this." We honestly haven't had any problems with the switch. Even our older generation employees have learned it and I think I could do it in my sleep."  – Jeska, Practice Manager

"I really like to tell people that the responsiveness of the Shepherd team is key for me." – Katie Lambden, DVM
Moving forward
Now, in early 2022, Shepherd is coming out of a year of refinement—from both a brand and product perspective. Shepherd dove into what makes the brand true to itself, listened to the current users, and honed Shepherd into a software that brings joy to vets through design, relationships, and innovation. 
The Shepherd team continues to grow with the increasing demand for intuitive, cloud-based veterinary practice management software. Be on the lookout for the Shepherd booth, and team, as you earn continuing education at major trade shows in 2022, which just may be the year of the Shepherd!
In the words of Dr. Barnes, "Shepherd was created to make the lives of veterinarians better." Shepherd has proven to do exactly that and will continue to bring vets joy every day. 
To see Shepherd for yourself, schedule a demo.