10 Profit-Maximizing Strategies for Your Veterinary Practice
4 Min Read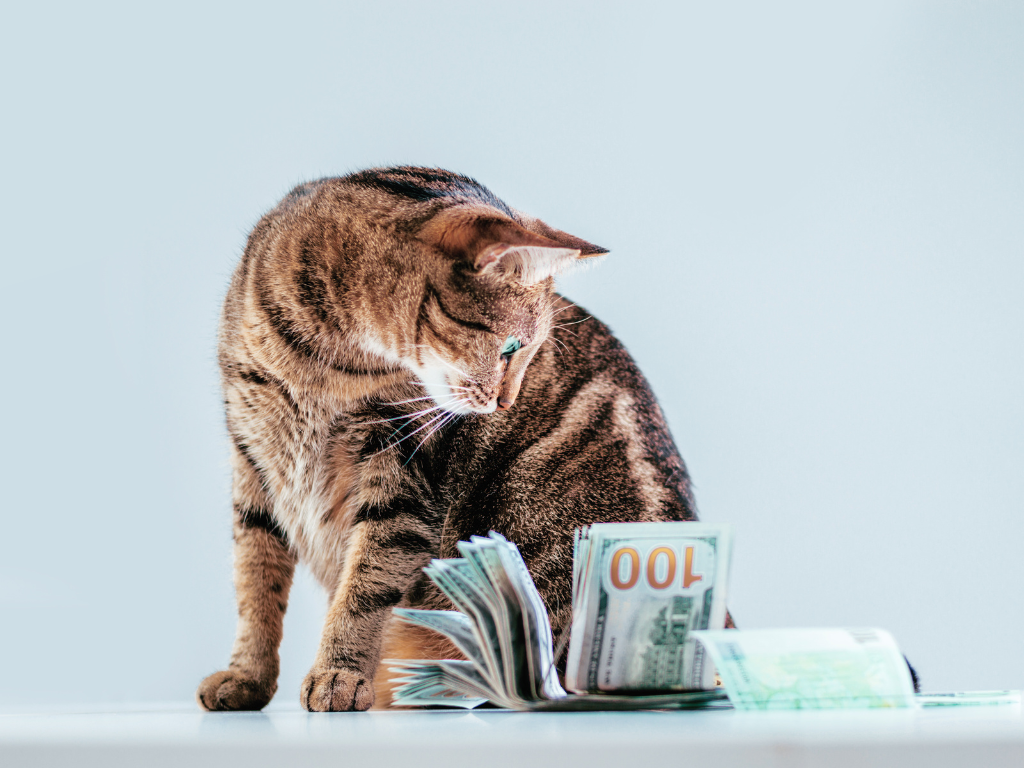 After operating in survival mode for the past two years, veterinary practices have emerged ready to expand their service offerings, grow their bottom line, and scale their businesses for long-term gain. However, maximizing profits isn't simply a matter of raising prices. Boosting practice revenue requires taking a close look at your cash flow and workflow. By paying more attention to these two essential business practices, you can ensure practical, sustainable, and measurable results that reflect positively on the books and in your hospital. Let's take a deeper dive into ten profit-maximizing strategies you can use in your veterinary practice. 
#1: Take control of inventory tracking
Accurate inventory maintenance is crucial to efficient and profitable operations. Without an organized system and diligent upkeep, you'll constantly be chasing your tail—and losing money. By syncing your supply counts with invoiced items and administered treatments, the latest veterinary practice management software (PIMS) provides you with simple solutions to inventory tracking and management. A powerful PIMS inventory feature is equivalent to hiring a full-time inventory counter to minimize waste, optimize ordering, and prevent profit loss.
#2: Use financial reporting to identify your most profitable veterinary services
Routine performance analyses can highlight your vet practice's largest revenue generators, as well as your less profitable areas. Accurate financial data can give you a clear view of client and patient needs, and your most valuable assets—including services, personnel, and retail. Financial reporting can also help you make informed decisions about everything from pricing and marketing to scheduling. Because profit data can change over time and with the seasons, try running monthly—rather than quarterly—reports to get the most accurate financial picture for your vet practice.
#3: Perform regular chart audits to pinpoint problems
While financial reports provide an eagle-eye view of vet practice productivity, chart audits put your day-to-day operations under a microscope. Chart auditing or review can identify problematic trends such as missed charges, incorrect dosing, and improper notation. In addition to reducing liability risks and ensuring your team is providing the highest standard of care, routine chart auditing can help you recapture lost revenue. 
#4: Prevent missed charges by linking veterinary services
Modern PIMS allows you to link or bundle select inventory items to specific practice services—such as a dental prophylaxis. This time-saving feature ensures accurate client estimates and reduces the risk for missed charges, especially for frequently overlooked items such as intravenous fluids and injectable medications—potentially saving you thousands of dollars every month.
#5: Engage with clients through the latest communication tools
Effective client communication helps bond pet owners to your vet practice, making them more likely to consult your team first—rather than Dr. Google or a pet store employee—about their pet's care. Modern communication tools such as email, text reminders, and online appointment booking make it easier than ever to keep your clients engaged. Frequent communication also enhances pet owner compliance, especially for the all-important and profitable preventive pet care visit. Train your team members to learn clients' communication preferences so it is easier to contact them, whether that means sending a traditional postcard, giving them a phone call, or sending them a text reminder. 
#6: Automate repetitive and time-consuming administrative tasks
Automations are essential in today's busy vet practice. Practice management software automations increase efficiency and minimize human error by capturing charges, sending timely client communication, and updating inventory. Automated tasks also eliminate duplication, which can quickly add up to wasted time and money. Using your PIMS to automate daily tasks, you free up more time for providing hands-on patient care, launching new marketing campaigns, and focusing on revenue-generating tasks.
#7: Consistently communicate veterinary service benefits
Consistent messaging enhances the client experience and increases compliance. From the front desk to the kennel staff, train each team member to be able to confidently discuss your practice's most frequently recommended products and services (e.g., preventive care, dentistry, wellness blood work). Make sure to reinforce this messaging in client communications such as service reminders, results reporting, and follow-ups. 
#8 Support your veterinary team
When your veterinary team feels respected, is fairly compensated, and believes their skills are  appropriately utilized, they're more likely to perceive that their expertise has value and purpose. Their work reflects this belief and contributes to productivity, profitability, customer service, and team cohesion. In addition to basic needs (e.g., ensuring everyone gets their scheduled breaks), talk to your team about what they value or would like to change, making a conscious effort to address their concerns. In addition to wages and benefits, your team may be craving advancement, increased responsibilities, small appreciative gestures, or a better schedule.
#9: Integrate your veterinary diagnostics with your PIMS
If the external laboratories with whom your practice collaborates aren't integrated with your current practice management software, you may be experiencing significant revenue loss. Electronic requisitions ensure that charges associated with laboratory requests are automatically added to the invoice. By integrating patient information with external laboratories, your practice eliminates the inconvenience of filling out and managing paper forms. Papers often seem to disappear—and your practice ends up having to foot the bill when a missed charge is discovered.
#10: Evaluate your competition
Investigate pricing at similar-sized vet practices in your market. Although matching or undercutting your competitors' prices may be tempting, doing so may risk underselling your services. If your practice provides high-level care for your area, setting a slightly higher price point can help convey this message. It can also set you apart from the competition and attract equally forward-thinking clientele seeking their pet's best care.
Vet practice growth depends on continual reassessment and renewal—but this constant effort is exhausting, and you need support. With veterinarian-designed Shepherd Veterinary Software, you can optimize your workflow and maximize your profits while still retaining your passion for veterinary medicine. Request your personalized demo and discover how Shepherd Veterinary Software can provide the support you need to experience the joy you deserve.