The Path to a Paperless Veterinary Practice
4 Min Read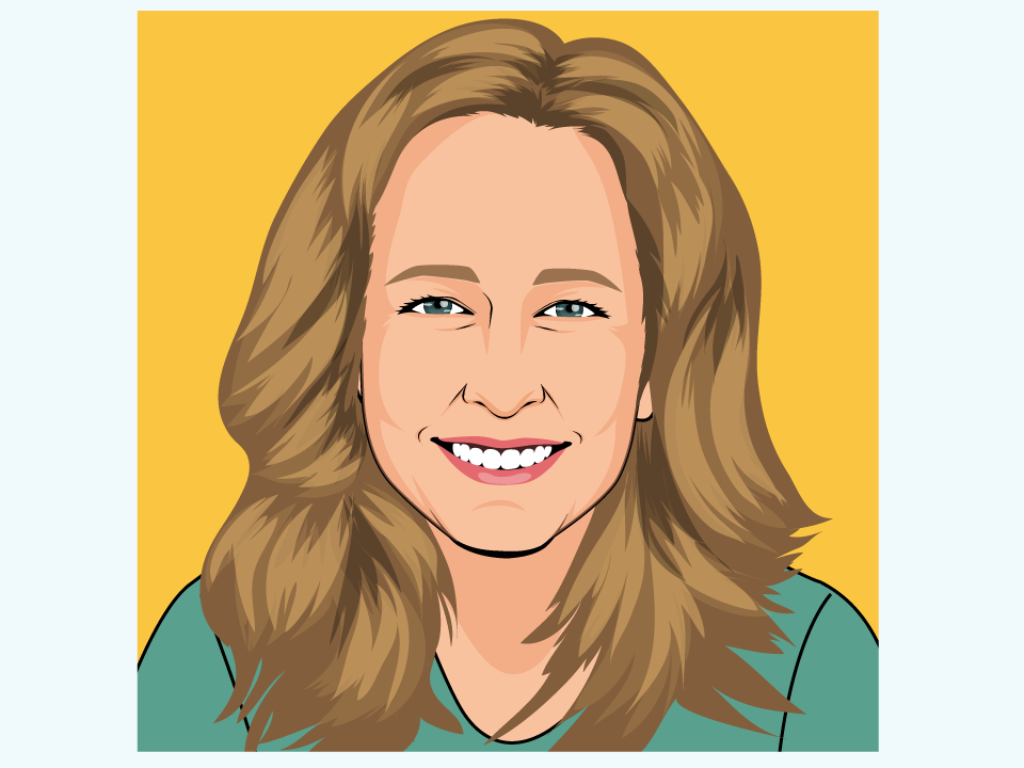 How Going Paperless Enhances a Veterinary Practice
After graduating in 2010 from the University of Pennsylvania, Lauren Jones, VMD, knew she wanted to own her own hospital. Beginning her career in general practice, she was focused on reproductive medicine and theriogenology and was fortunate to find her niche at her first hospital. Five years later, she purchased the vet hospital she was working at, at the time. Two years later, she bought her second hospital to satisfy her love for reptiles and pocket pets. Her dreams were coming true; however, Dr. Jones began encountering issues with practice inefficiencies.
The problems with paper
Between her two practices, Dr. Jones struggled with paper charts and practice management software that was highly inefficient. Both hospitals used popular, legacy software systems, and when problems occurred, they required hours on the phone with customer support. Dr. Jones was frustrated.
"So, now I have two hospitals on different systems, (and I am) trying to learn both and help my staff use both programs. If we shared staffing, the Impromed users didn't understand Avimark and vice versa, so it was difficult to share staff and be efficient," she said.
"Additionally, the paper charts we used in each hospital were causing bottlenecks in our workflows, especially at my first hospital. We would have these massive hunts around the hospital for the chart, going, 'Where's the chart? Is it over in repro land? Is it at the front? Is it in surgery?' Although we would usually find the chart, an appointment would occasionally come in, and we wouldn't know the history, which caused people to become really upset. Clients would say, 'Well, that should be in the chart,' and we don't want to say, 'Oh, well. We can't find it.'"
So, not only did Dr. Jones struggle with trying to navigate different practice management software, but she was also routinely hunting down paper charts. These two situations forced her to find a solution to eliminate her pain points, ultimately leading to providing better patient and client care.
Making a workflow-changing switch
Dr. Jones decided to make a software change and saw the light at the end of the paper tunnel with  Shepherd Veterinary Software. She felt Shepherd would suit her needs, especially with the electronic medical records and robust automations. Wanting to make the switch in each hospital about the same time, she soon found that launching new software a week apart was not ideal.
"It was kind of a nightmare to do that in such a short period. I was still trying to provide support for one hospital that had already launched but then having to go to the other one. Also, my two hospitals approached the transition differently. I think my receptionists and front desk staff in the two hospitals were simply very different, and one team made a much smoother transition.
"When my first hospital launched, it was a bigger practice with more clients and staff. As a busier practice, we weren't able to scan in all the paper charts before fully making the switch to Shepherd, so we didn't have all our medical records in place.
"With my other hospital, I had a wonderful receptionist who oversaw the transition. She was incredibly organized and had all the charts for the next day pulled and scanned in, ensuring we were ready to go. That was the perfect way to make the switch to a paperless software program."
Hindsight is 20/20
Happy with the software transition outcome, Dr. Jones learned some pearls of wisdom that helped in her new role as a Shepherd Veterinary Software Veterinary Strategist.
Invest in a high-speed scanner and ensure all charts are scanned the day before appointments or before the new software launch.
Skip over inactive clients until that client makes an appointment, and put those paper charts aside until the state's legal requirements are satisfied.
Ensure all charts are scanned in and labeled consistently among the team.
Dr. Jones also provides this helpful tip during the paperless transition: "Say the chart has been scanned in, but you haven't launched your new software yet, which means you still need a paper chart. Try using colored paper. The colored paper would indicate that the full history and chart have been scanned in, but the colored paper is new information that still needs to be transferred. This prevents your staff from having to scan in a 300-page chart again and to focus on those couple of pages."
Paperless perks
Dr. Jones is pleased with her path to paperless practices and shares the perks of switching:
More speed: "Overall, I think most of my staff is faster in general. We can type faster than we write, plus we're not wasting time looking for charts or writing in them. Everything is right in front of you for easy access."
Fewer errors: "Data entry is another perk I've enjoyed switching to paperless charts. You know those veterinarians who have impossible-to-decipher handwriting, and you cannot read their records? When they input their notes directly into the software, it greatly decreases data error, medical errors, and missed charges."
More details: "Also, with exam templates, you can provide many more details about a physical exam in a fraction of the time it takes to write out. Not only is the thoroughness of the medical record good for your practice and client, but also great from a legal standpoint. Instead of scribbling, 'within normal limits,' for your PE notes, you can click through a detailed template, which is highly advantageous for today's litigious society."
Less waste: "Plus, there is an environmental component to making the change to paperless. Although it doesn't help your day-to-day operations, I love not having all this paper waste."
Dr. Jones continues: "For me, I'm excited about being a progressive veterinary hospital that does new, modern things. I want my clients to go, 'Oh, that's awesome. I can text you? I can text my veterinarian, right through the software? That's great!' And, having all of the prescriptions online and not held within that paper chart gives the clients more access. Ultimately, we provide better care for the patients, which is really what it's all about."
Are you interested in learning more about how switching to paperless charts can make your life easier and your workflows more efficient? Shepherd Veterinary Software helps practices transition from paper charts to paperless workflows every day. Schedule your demo of Shepherd today and take the paperless plunge.