5 Questions to Ask Yourself Before Starting Your Own Veterinary Practice
3 Min Read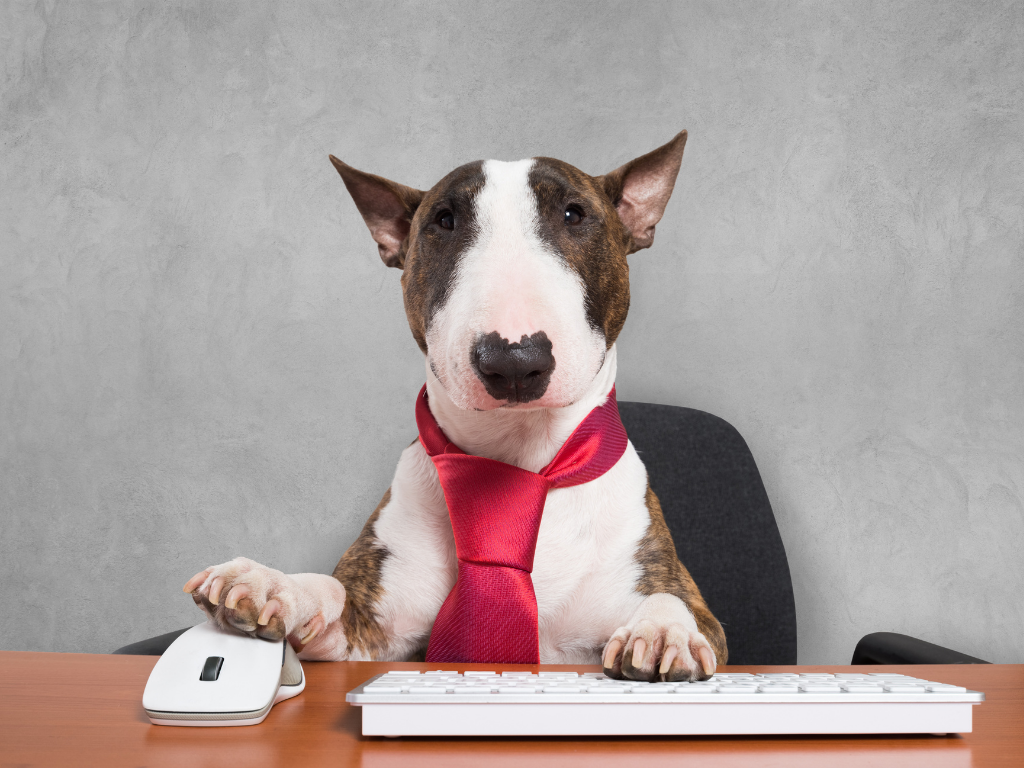 Congratulations on your decision to open your own veterinary practice; an exciting milestone for your professional career! Operating a business is very rewarding but comes with tough decisions to make. To help keep stress to a minimum, you should sort out several details before moving forward, carefully considering your goals and your commitment to their achievement. What truly lies in this exciting journey ahead for you? Ask yourself the following five questions before starting your own veterinary practice.
#1: Why do I want to start my own veterinary practice?
Whether opening a practice is a lifelong goal or a recent ambition, consider the factors driving you to pursue ownership. As a practice owner, you will get to lead a team of veterinary professionals and create the practice precisely the way you envision. You will have the opportunity to build a positive, uplifting culture that makes work enjoyable and fosters excellent patient care. 
Consider whether you have specific goals for opening your own veterinary practice. Do you want to run your own business or have a partner? Do you want to work closely with the local animal shelter? Do you want to provide more affordable yet high-quality care? Before leaping into such a life-changing endeavor, outline, acknowledge, and commit to your goals.
#2: Where would I open my own veterinary practice?
You have likely given thought to whether you want to open a practice in your current town, a nearby area, or another part of the country altogether. Once you choose the general vicinity, you will need to decide on an exact location. Some things to consider include:
Traffic — A steady traffic flow will ensure your practice is seen, which can help you build a strong clientele. 
Lot size — You will want to confirm there will be plenty of room for your clients to park and a grassy area to walk dogs.
Building — Will you remodel an existing building or design your own facility from the ground up? 
#3: How will I staff my own veterinary practice?
You will want to hire top, well-trained talent to staff your practice. These talented individuals may be challenging to find in today's veterinary market. However, focusing on aspects of your practice that appeal to ideal candidates will help you stand out from other hiring practices. Check out our recent article, 5 Key Criteria to Evaluate When Hiring New Veterinary Staff, to learn more about hiring veterinary staff.
One effective strategy for attracting potential new hires to your veterinary practice is to offer an appealing wage and benefits package. Robust benefits can go a long way toward attracting the best team members, especially if the package contains a relocation stipend. An attractive benefits package should include:
Health insurance
Retirement plan match
CE stipend
Scrub allowance
Pet care discount
Paid time off
Flexible scheduling
#4: What veterinary services should I provide?
Because this veterinary practice will be yours, you ultimately decide which services to provide. Will your general practice solely offer wellness services? Do you hope to specialize in a particular area, such as orthopedics or internal medicine? Or will the practice include a well-rounded list of diagnostic and surgical services (e.g., ultrasound, advanced blood work, orthopedic procedures, major surgeries such as splenectomies)? Your responses to these questions will help you build your equipment list and create employment ads that get veterinary specialists' attention. For example, if your new practice will offer digital dental radiographs, root canals, and crowns, your team must include a dental specialist, and you will want specialized equipment.
Once you decide which services your practice will provide, you get to devise a fee schedule. Consider your practice's location, especially the area's cost of living. To ensure your prices will be fair and competitive, find out the fee area veterinary practices charge for comparable services. 
#5: How can I set my practice up for success?
Opening your own practice is likely a dream come true. While making your dream come true is exciting, starting a practice can be overwhelming. Map out a plan for success before you become entrenched in design meetings, business planning, and finance logistics. Some things to consider include:
How you will market your business to build clientele
Which key performance indicators you will track to measure success
Steps you will take to foster a welcoming and healthy practice culture
Basic workflows 
How your practice software can help with workflow efficiency
What boundaries you will set to safeguard your well-being and ensure a healthy work-life balance
Opening your own practice is a rewarding endeavor that can bring years of happiness and fulfillment. You will create opportunities to help pets and their owners exactly how you like. And although the process can be daunting, it will go more smoothly with proper preparation and planning.
Since opening your own veterinary practice is such an exciting yet massive undertaking, streamline practice operations, work efficiently, and support your team with the help of intuitive software. Schedule a Shepherd Veterinary Software demo to learn how our easy-to-use features can automate many of your team's tasks, helping you successfully balance your professional and personal quality of life.