Setting Sky-High Goals: Making the Switch to Cloud-Based Veterinary Practice Management Software
4 Min Read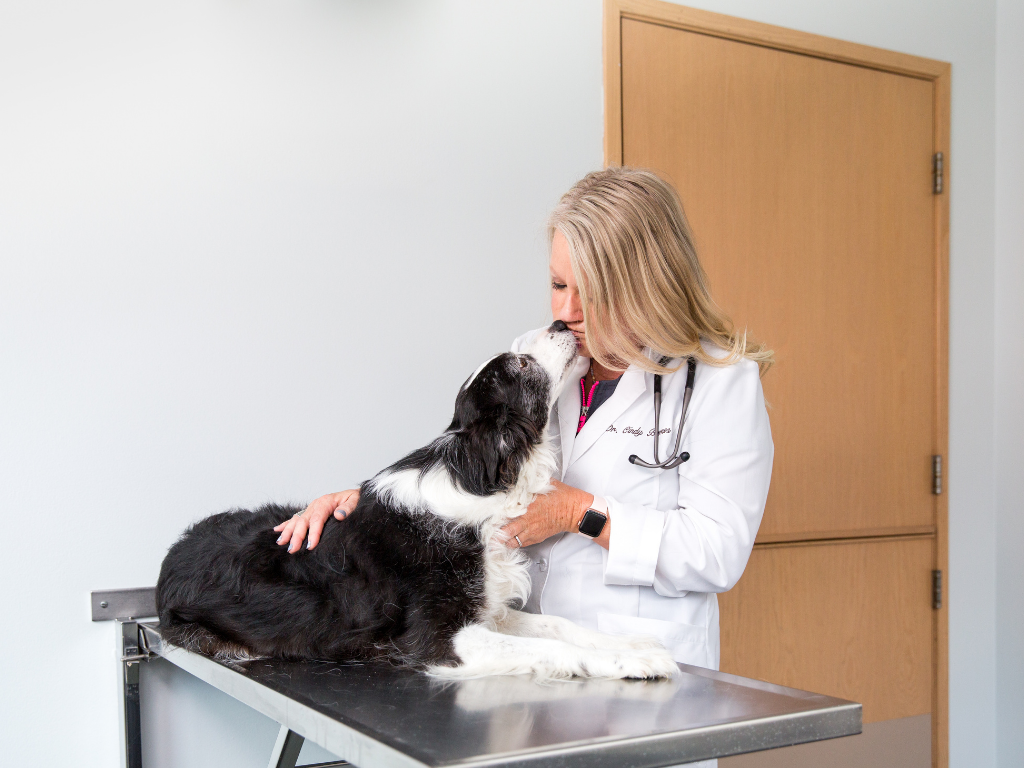 As an emergency veterinarian, I understand the importance of comprehensive medical records for primary care veterinarians. In any veterinary setting, inputting and sending records with a server-based veterinary practice management software can be a tedious, arduous process that wastes valuable time. After working with server-based software for many years, I knew I needed a better system that improved patient care and team efficiency. I started my hunt for the perfect software solution.
Catalyst for change
Server-based software does not encourage completing your medical records as you move through appointments and note a patient's progress. Because the process is so time-consuming, you want to put off records until the end of your shift—which I did. Though, as an ER vet, I didn't have the time to wait until later in the week to write up records. The referring DVM needed all my records by the next morning, so I had to complete them promptly. I would end up making notes about each patient, then spend two to three hours at the end of my shift completing medical records. 
My job would have been much easier and less stressful if I could go home, decompress, have a glass of wine, and then sit and wade through my pile of records. This was my original thinking behind finding a software program that would allow me to work from home. Many colleagues say, "Well, I don't want to take my work home." Neither do I, but sometimes, you don't have a choice—or that's the better choice. 
Today, cloud-based veterinary practice management software lets you take your work home. Advanced software solutions, like Shepherd Veterinary Software, will not require you to do any after-hour work because records are completed throughout the day. With Shepherd's automation capabilities, records are typically completed before the end of the day because Shepherd works the way you work. 
"If you want the flexibility of being able to do it from home or carving out a couple of hours on your day off to complete records, cloud-based software is the way to go."
Second thoughts on making the software switch
Most veterinary professionals are hesitant about switching to new software because they worry about how their medical records will transfer. What will the records look like? Will all the information be in the new software? Ideally, your new software will contain all the same information in an easy-to-search, highly accessible format. 
The first time I transferred my hospital records from my old system to the new system (before developing Shepherd), I ended up with an extensive Word document of script. It was awful. I had no way to search or look up information. But, I've learned to ask software companies for samples of their medical record transfers to avoid this issue. When designing Shepherd Veterinary Software, I ensured that primary care veterinarians would receive high-quality, searchable medical records allowing easy information-gathering. 
Cloud-based convenience
The convenience of working from wherever, whenever, is a major driving factor in switching to cloud-based software. If my team has questions about a case, they can call me, and I can put together an estimate that I plug into the medical record from home or on the road. The ability to communicate with my team this way, without having to go into the office, is a game-changer.
At Shepherd, we're focused on training modules. After all, what good is new software if you don't know how to use it? Server-based software is often clunky and difficult to navigate, which teams find challenging. When switching to cloud-based software, ensure each team member knows how to use the program.
With Shepherd software, each team member can walk through the training modules we created and learn at their own pace. We also ensured that the software is so user-friendly that anyone can jump in and figure out the program with minimal training, similar to an app you download on your phone. You don't need to buy a training program to learn—you download and go. Software companies in the veterinary industry never looked at it that way until Shepherd rolled out our program.
"Practice management software should be intuitive and user-friendly, similar to an app you download on your phone."
Improve client satisfaction and patient care with cloud power
After switching to cloud-based software, clients and patients experience improved care. Clients can quickly and easily be checked in and provided with a detailed, electronic estimate. Because clients can sign an electronic estimate for any of your services, they can see the cost of the procedure. Plus, you're covered by their written permission, which is crucial in today's world. 
Once the client approves the estimate, all the information can be transferred to a treatment plan and converted to a medical record, automatically becoming an invoice and ensuring charges are never missed. Discharge instructions are attached to the medical record so the client can view them digitally. The information you provide about their pet's procedure during an appointment translates to value in the client's eyes. Your software program should also offer extra value to your clients by automatically sending over vaccine information, postoperative instructions, and other client education handouts. When you offer clients more value than they expect, they are more likely to approve all your recommendations, thereby boosting your patient care. 
Don't be afraid to make the leap from server- to cloud-based veterinary practice management software. When you experience the many benefits, like the ability to work from home, the convenience of accessing medical records on the go, and improved client satisfaction and patient care, you will wonder why you didn't make the switch sooner. Look for a company that provides excellent customer support, seamless medical record transfers, and an intuitive interface that requires little training or learning downtime. Schedule a Shepherd Veterinary Software demo and see that the transition will be easy and painless.